San Francisco's Embarcadero is a fantastic starting point when visiting the City by the Bay. Start your way at the Ferry Building and work your way along the waterfront in San Francisco. Head south towards the Bay Bridge and AT&T Park or head west towards Fisherman's Wharf.
---
Ferry Building and Ferry Building Marketplace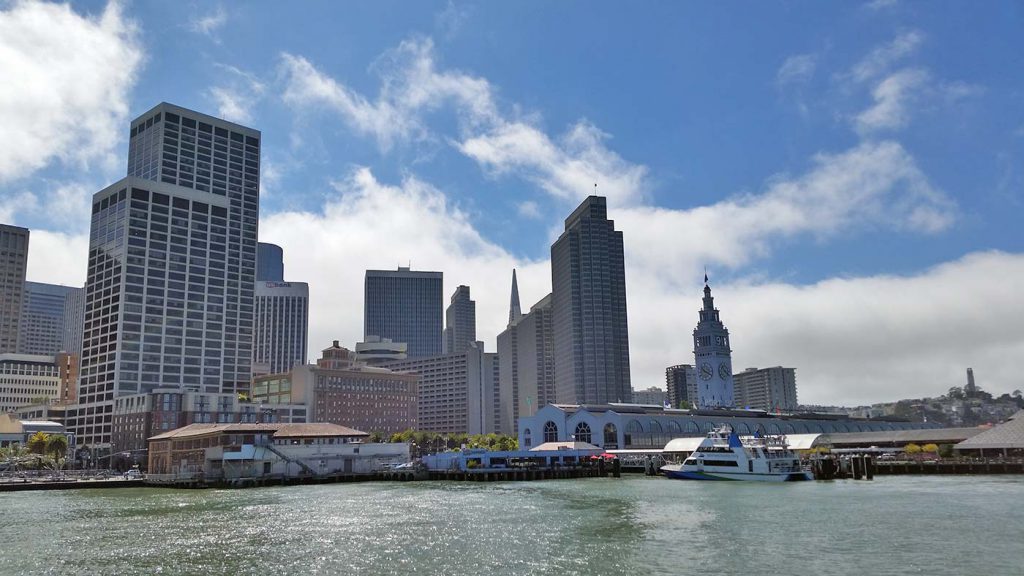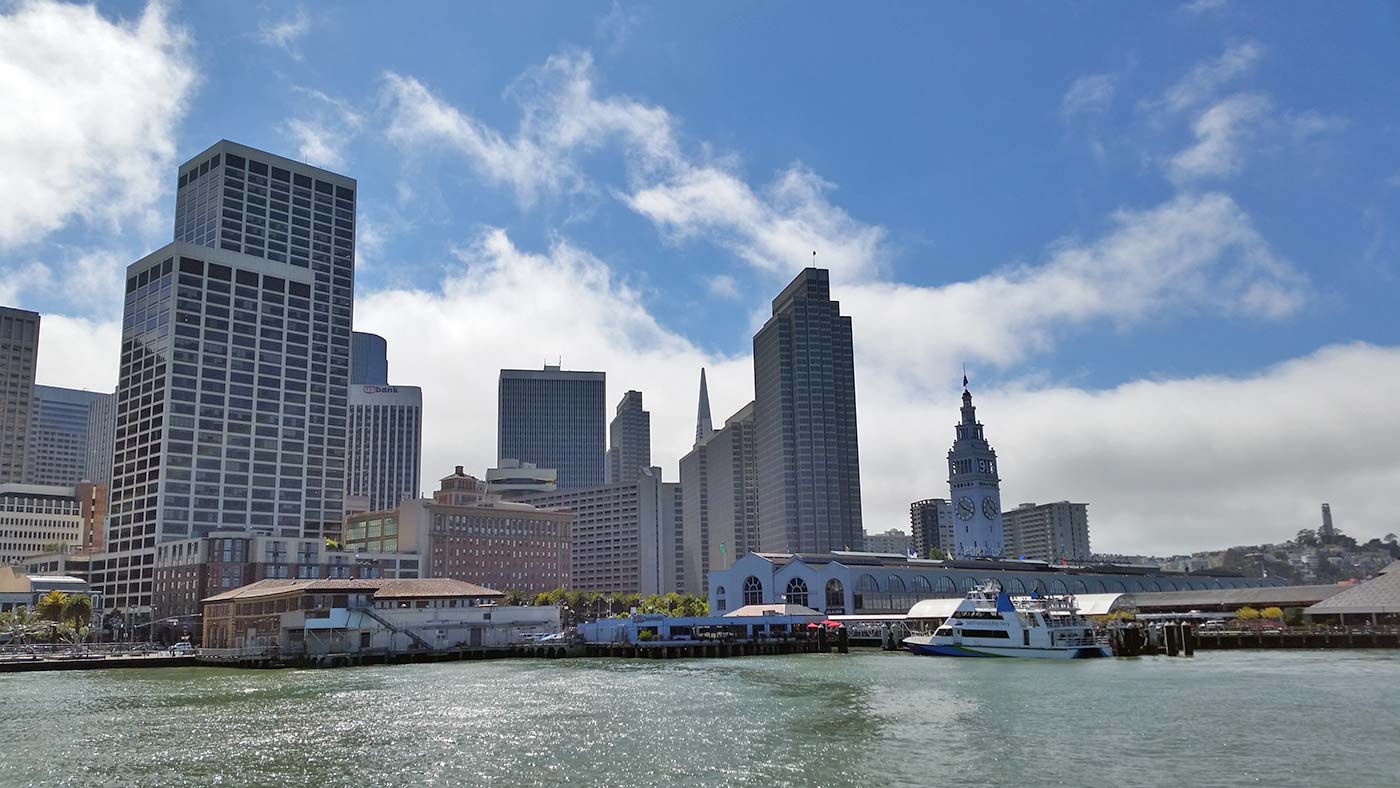 Standing proudly since 1898, through two major earthquakes no less, San Francisco's iconic Ferry Building has welcomed visitors and residents alike for over one hundred years. Originally a major transportation hub, the Ferry Building now serves as a major attraction and features daily ferry service as well as numerous retail stores and food eateries. In the featured picture above, the Ferry Building was illuminated for the 100th anniversary of the Pan-Pacific Expedition in 2015.
Location: One Ferry Building, San Francisco, CA 94111
Hours: Monday-Friday: 10a-7p, Saturday: 8a-6p, Sunday: 11a-5p
Website: Ferry Building Marketplace
---
Ferry Building Farmer's Market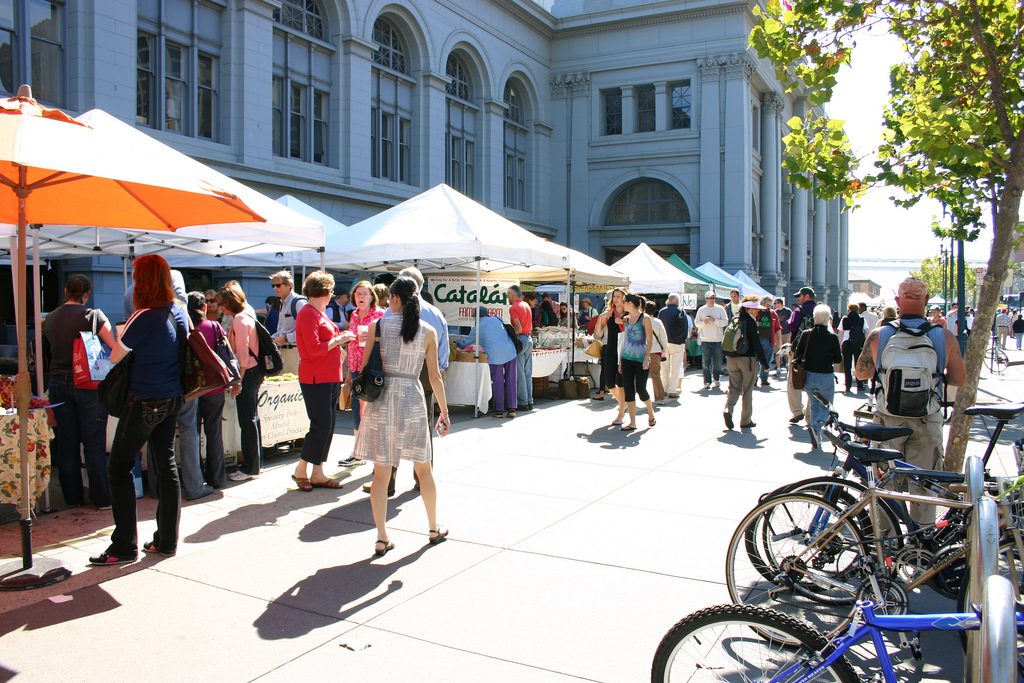 The Ferry Plaza Farmers Market is widely acclaimed for both the quality and diversity of its products. The Ferry Plaza Farmers Market is a California certified farmers market operated by the nonprofit Center for Urban Education about Sustainable Agriculture (CUESA). It is renowned throughout the country as one of the top farmer's markets to visit. Nearly 40,000 people visit the farmers market each week.
On any day, especially Saturdays, some of San Francisco's best-known chefs, and most famous farmers, can be seen at the market. The farmers market is open three days a week—Tuesdays, Thursdays, and Saturdays.
Location: One Ferry Building, San Francisco, CA 94111
Hours: Tuesday and Thursday: 10a-2p, Saturday: 8a-2p
Website: Ferry Plaza Farmers Market
---
The Exploratorium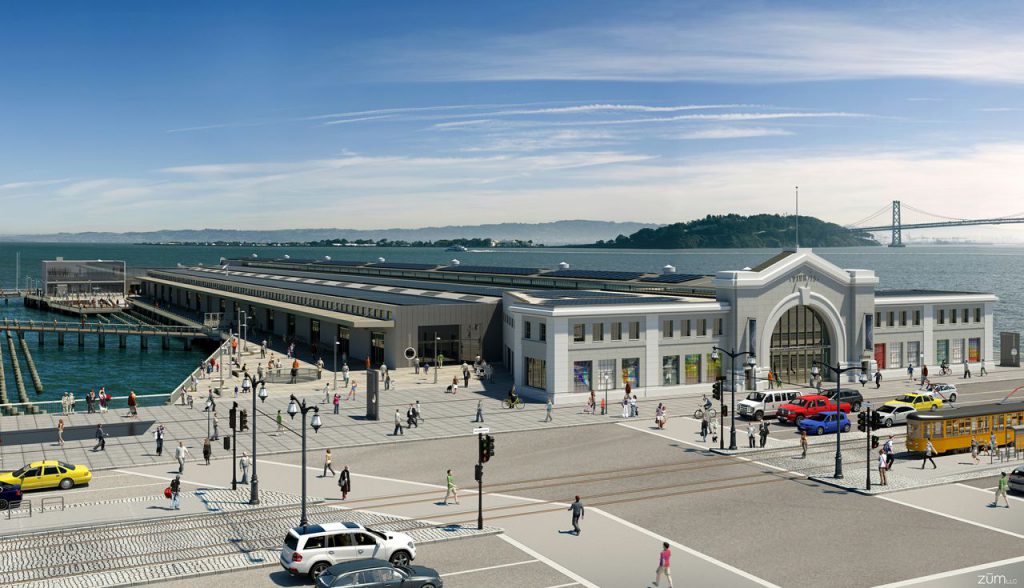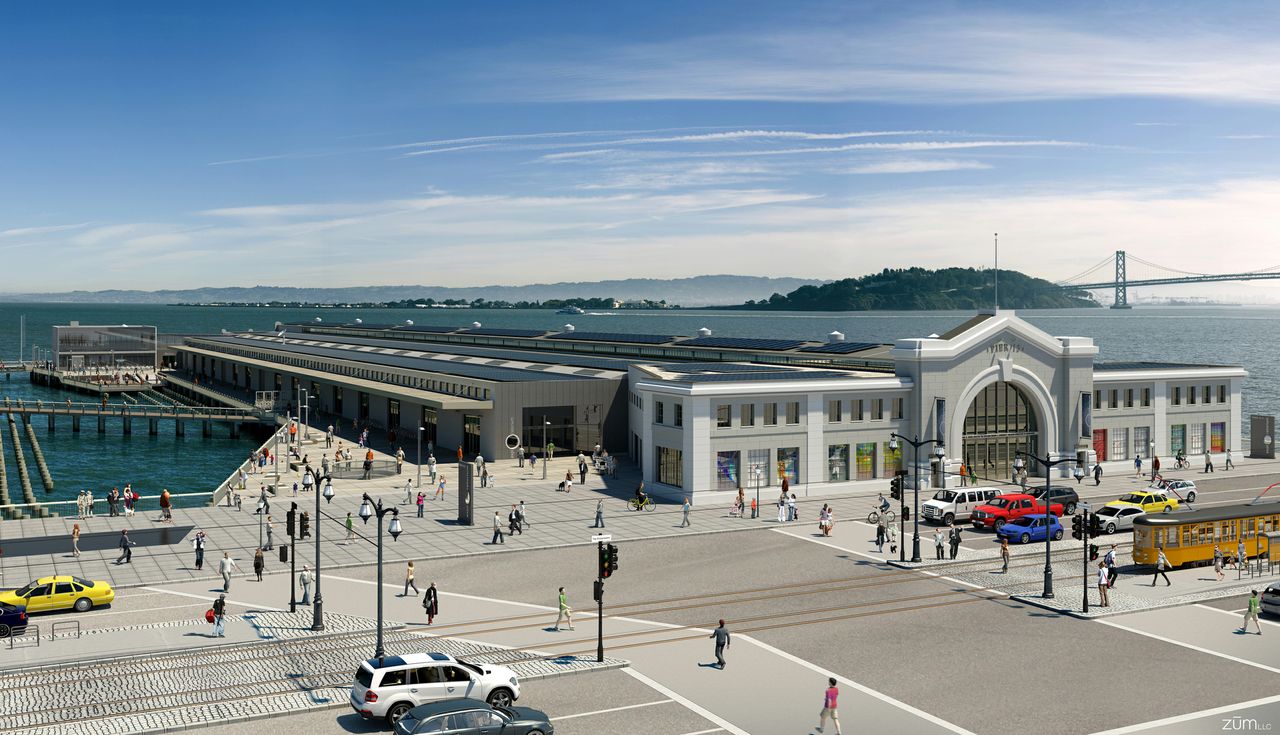 San Francisco's Exploratorium is a museum of science, art and human perception. Originally the brainchild of Frank Oppenheimer, the Exploratorium opened in 1969 at the Palace of Fine Arts. In 2014, the new Exploratorium opened on Pier 15 and features 150 new exhibits for a total of 600, indoors and out, including many beloved classics; a Bay Observatory; a bigger focus on tinkering and social science; and more. Come explore!
Location: Pier 15 (Embarcadero at Green St), San Francisco, CA 94111
Hours: Tuesday-Sunday: 10a-5p, Thursday: 6-10p (18+), Closed on Monday
Website: Exploratorium
---
Take in the Bay by Foot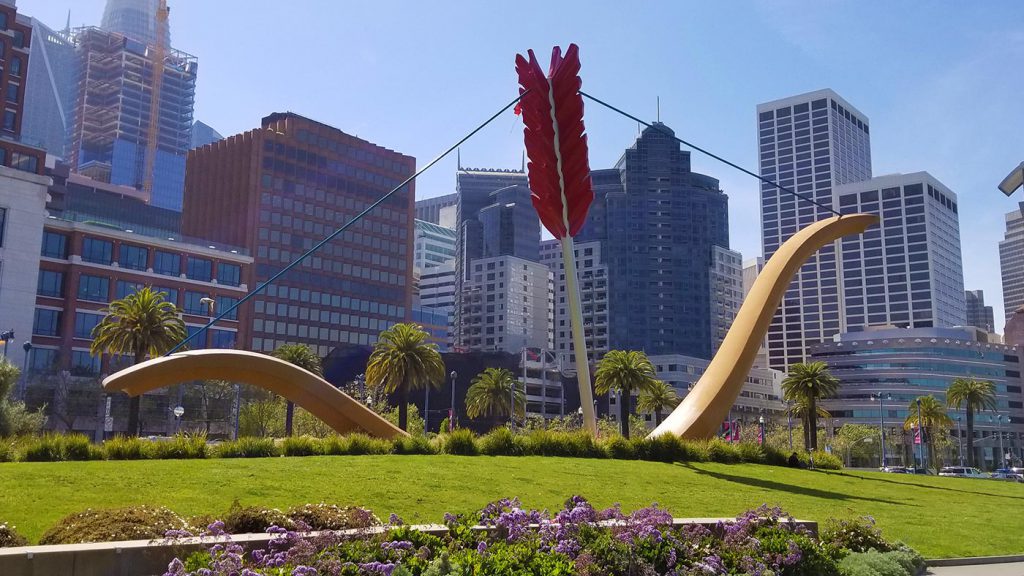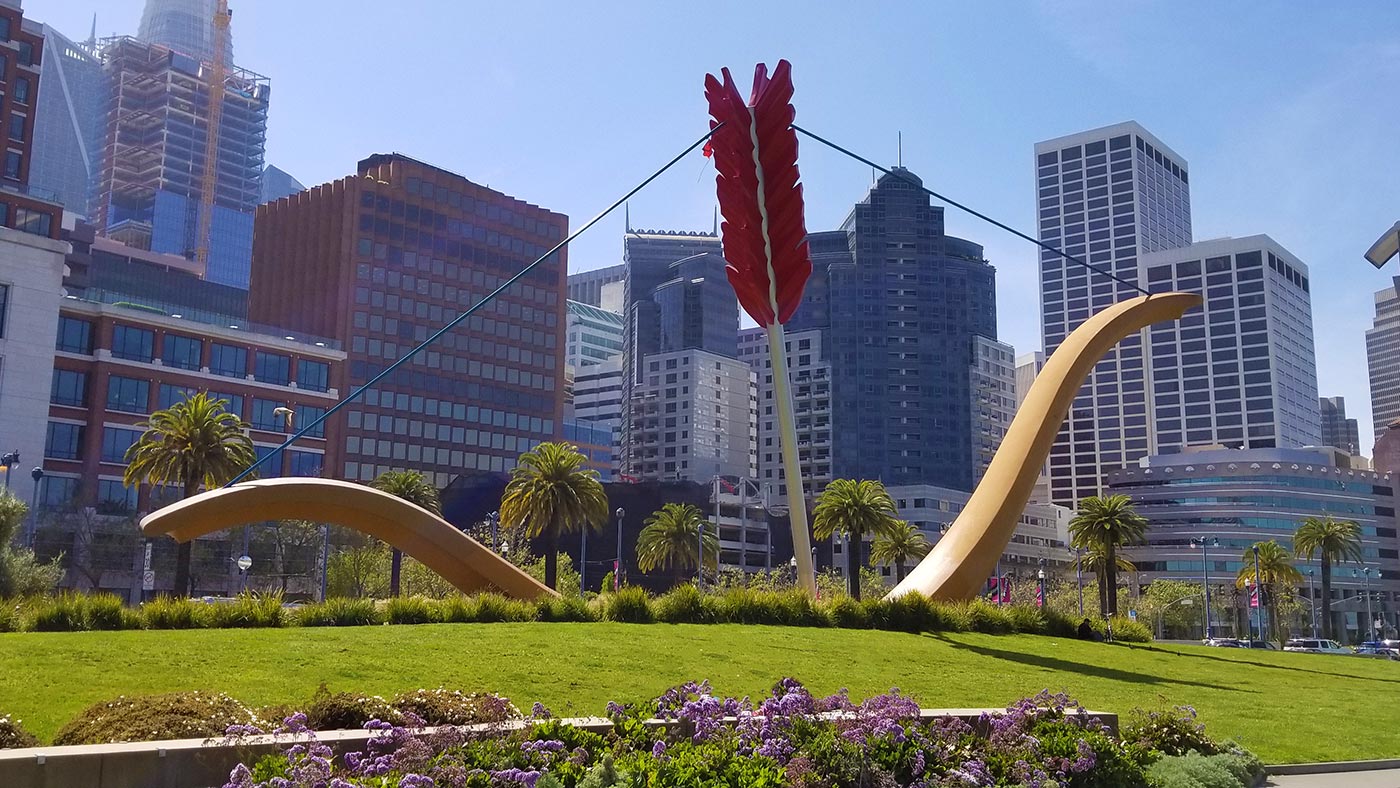 The Embarcadero offers a fantastic opportunity to stretch your legs, whether you're out for an afternoon stroll or your morning run, this is a great place to go.
Starting at AT&T Park and reaching up towards Pier 39, the path is about 2.7 miles. Join others along the route to take in the views of the San Francisco skyline, Treasure Island and the Bay Bridge. Stop by Rincon Park and grab a picture of Cupid's Span or grab your headphones and favorite playlist to power through an energetic run. The options are endless along The Embarcadero.
---
Sights and Transportation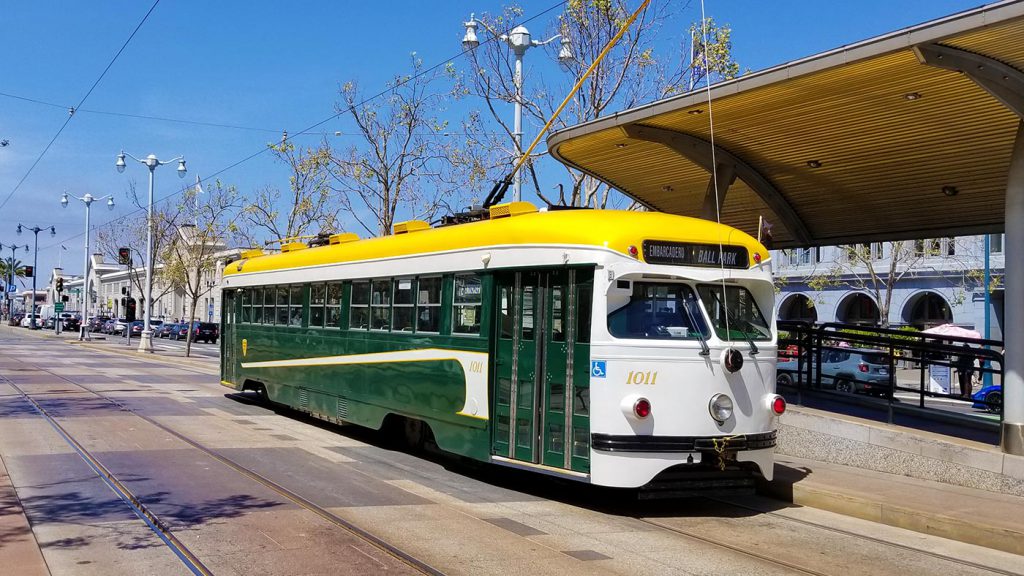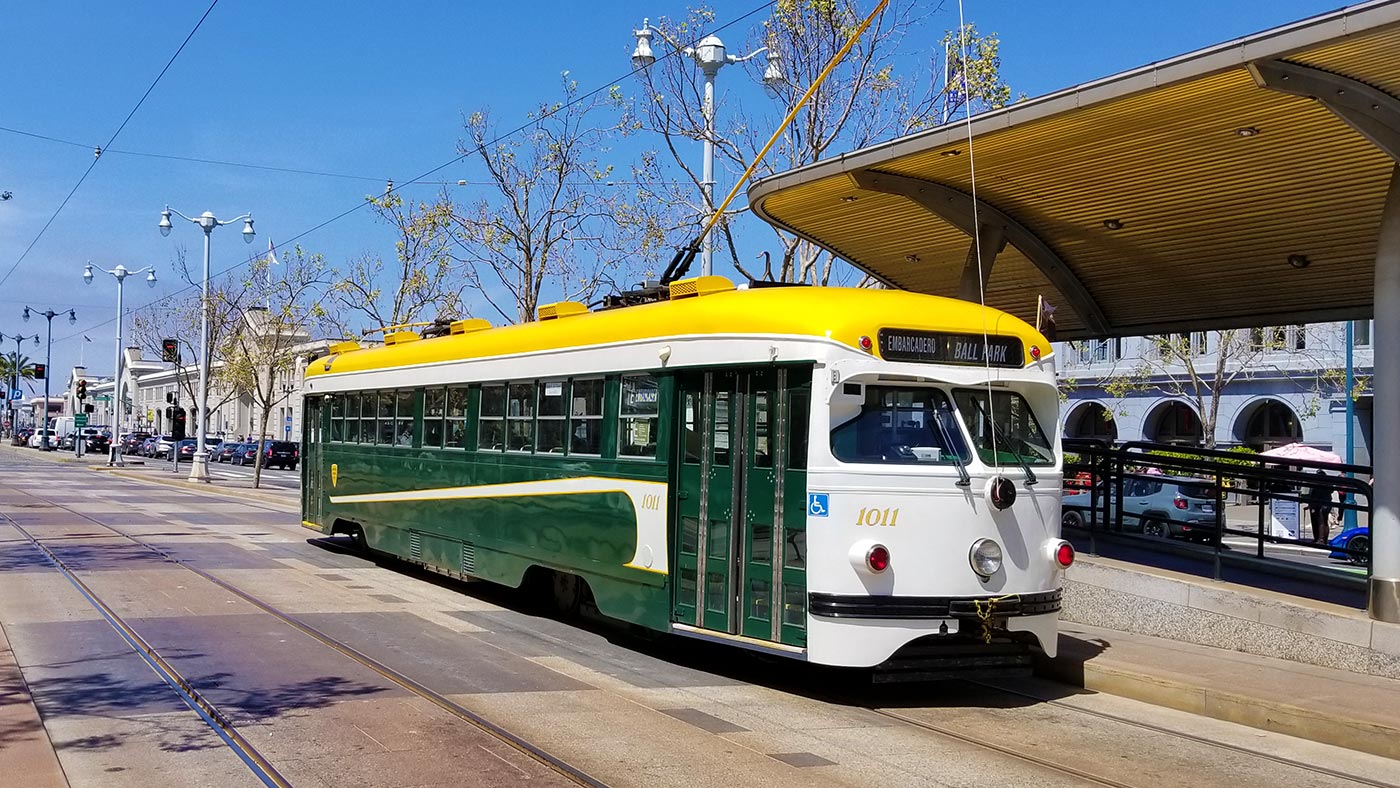 These are just a few of the many places that you can visit along the Embarcadero. If you head further south, you'll run into AT&T Park, home of the Giants. If you continue heading west towards the Golden Gate Bridge, you'll arrive at Pier 39 followed by the Marina District, Crissy Field, and the famous Presidio and Fort Mason.
Muni's F-Line featuring historic rail cars and the E-Line, offer convenient service along the Embarcadero from Pier 39, stopping in front of the Ferry Building and then heads through downtown along Market Street with the final destination in the Castro neighborhood. Visit sfmta.com for details.
Whether you are heading to the Ferry Building for fresh vegetables or a bite to eat or perhaps you're in for a bigger adventure, San Francisco's Embarcadero is a great route to explore.
---
Images: Ferry Building and Farmer's Market – Unsplash
Exploratorium building – The Exploratorium (Zum LLC)