Mall of America continues to reinvent the shopping experience by expanding the traditional start to the holiday shopping season from one day to eight for 2020 with 8 Days of Giving. Working closely with tenants, restaurants, and attractions, the world-class shopping destination will celebrate the season with daily giving themes starting today through Monday, November 30, 2020.
The Mall will celebrate its guests through offers and experiences on each of the eight days. Each day will have a unique focus on giving including: Giving to Community; Giving to Yourself; Giving to Friends; Giving Thanks; Giving Traditions; Giving Local; Giving Fun and Giving Surprises. The week will feature expanded shopping hours that will allow guests more flexibility to visit, while also remaining mindful of the thousands of employees.
"This year is going to be a holiday season unlike any other, and we understand our guests want a convenient and safe shopping experience," said Jill Renslow, executive vice president of Mall of America. "That's why we have extended the traditional Black Friday experience to span eight days beginning the Monday before Thanksgiving. Each day will focus on a different way of giving to celebrate the season."
To provide a fun, safe shopping environment Mall of America is setting the standard in cleanliness and health-safety procedures. The Mall has expanded shopping hours and will use technology to help ease the common stresses of the season. Technologies will be available to help make reservations, enter virtual queues, on-line shopping, and curbside pickup, among others.
"We know that safety is going to be top of mind for our guests this holiday season," continued Renslow. "That's one of the reasons we've extended this celebration to eight days. While we invite everyone to visit, we also do not want guests to experience long lines. So, we are spreading things out to help keep everyone safe."
For more information on these extended holiday shopping celebrations, holiday hours, special events and offers visit mallofamerica.com/holiday.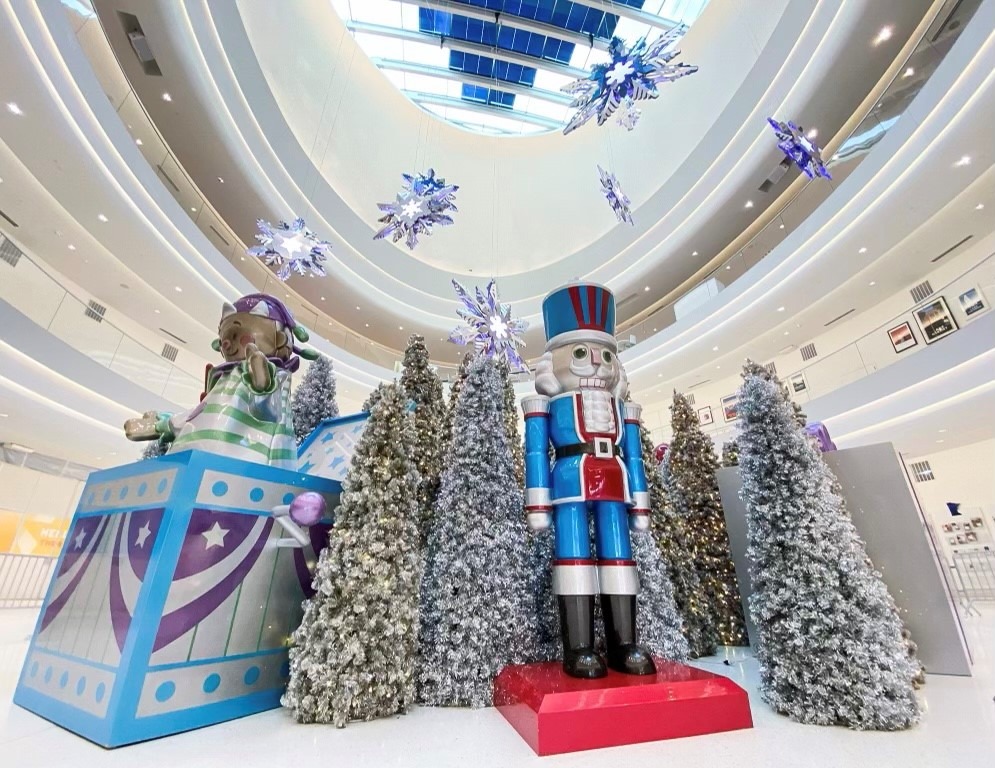 Mall of America Giving Week
Giving to Community (11/23): Like every holiday season, Mall of America will partner with several charities to share their mission and story. Special offers at Community Commons, pop-up gift-wrapping stations run by non-profit partners, and an art experience by Juxtaposition Arts are part of the fun.
Giving to Yourself (11/24): This is a day to celebrate and give back to yourself. An opportunity to refresh before the reality of the holiday season hits. Special offers will include self-care retail, attraction, and dining experiences. Personal shopping and private shopping appointments, along with free valet service (limited quantities) are part of the day.
Giving to Friends (11/25): Whether used on this day or simply purchased, special offers will include friend-care retail offerings like massages and spa times, gift cards to fine dining experiences, and unique attractions – to be enjoyed together when the time is right.
Giving Thanks (11/26): Five years ago, Mall of America took a stand and closed on Thanksgiving Day. It was a way to give back to the more than 10,000 people that work in the building. MOA is proud to continue that tradition. MOA encourages everyone to use the day to celebrate with friends and family – whether in person or over a Zoom call.
Giving Traditions (11/27): Although MOA won't be hosting its traditional 'scratch-off' giveaway and doesn't want to encourage lines outside the doors, the tradition of special offers and perfect gift finds can be found throughout the day. Doors will open at 8:00 a.m. and stay open until 10:00 p.m. so guests can visit when it is convenient for them.
Giving Local (11/28): Among its more than 500 shops and boutiques, Mall of America is home to more than 175 small businesses. Special promotions supporting the small, often locally owned and operated retail, food, and attractions will be highlighted this day. Think local. Give local. Support local.
Giving Fun (11/29): There is fun for the entire family, and this day will offer unique one-day specials. Attractions such as Nickelodeon Universe, Crayola, SEA LIFE Aquarium, Moose Mountain and Rock of Ages mini golf, and XD Ride will offer gift certificates that will be the perfect stocking stuffers. You can also book a behind-the-scenes Mall of America tour (Covid-19 safe) and enter for a chance to win great prizes.
Giving Surprises (11/30): This day is all about shopping digitally, using delivery and curbside pickup, and live stream shopping. Many MOA shops offer free, convenient curbside delivery. Throughout the day (for 24-amazing hours) Mall of America will feature a wide variety of shops and items that can be purchased during our live stream shopping extravaganza.
Expanded Holiday Hours at Mall of America:
Monday-Saturday: 10:00 a.m.-9:00 p.m.
Sunday: 11:00 a.m.-7:00 p.m.
Throughout the holiday season, there are selected dates that the Mall of America is open for extended hours, reduced hours (Christmas Eve, New Year's Eve, New Year's Day), and closed on Thanksgiving and Christmas Day.
Image: Mall of America/Meet Minneapolis