From its picturesque plaza in the city center to the ample array of restaurants all within walking distance, and the quaint turn-of-the-century neighborhoods, Orange is a great destination to spend an afternoon wandering about.
---
Orange Plaza Square Park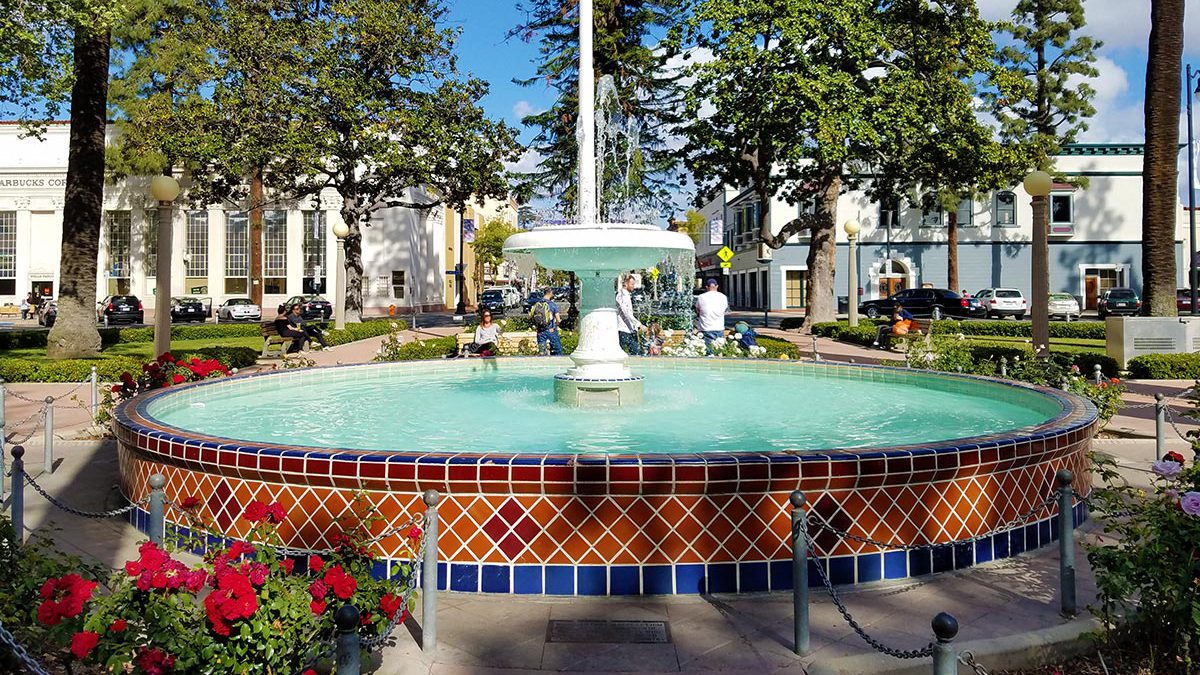 Located in the center of the Old Towne Orange historic district is the Orange Plaza Square Park (commonly known as the Orange Circle among the locals), along with a tile-encased fountain and surrounding park setting with walkways and benches for seating. Start here to head in any direction throughout the district. This location has been used in many movies including Monster in the Closet, That Thing You Do, and Loving Lulu.
Location: Orange Plaza Square Park, Orange, CA 92866
Hours: Various
Website: City of Orange
---
Grabbing a Bite to Eat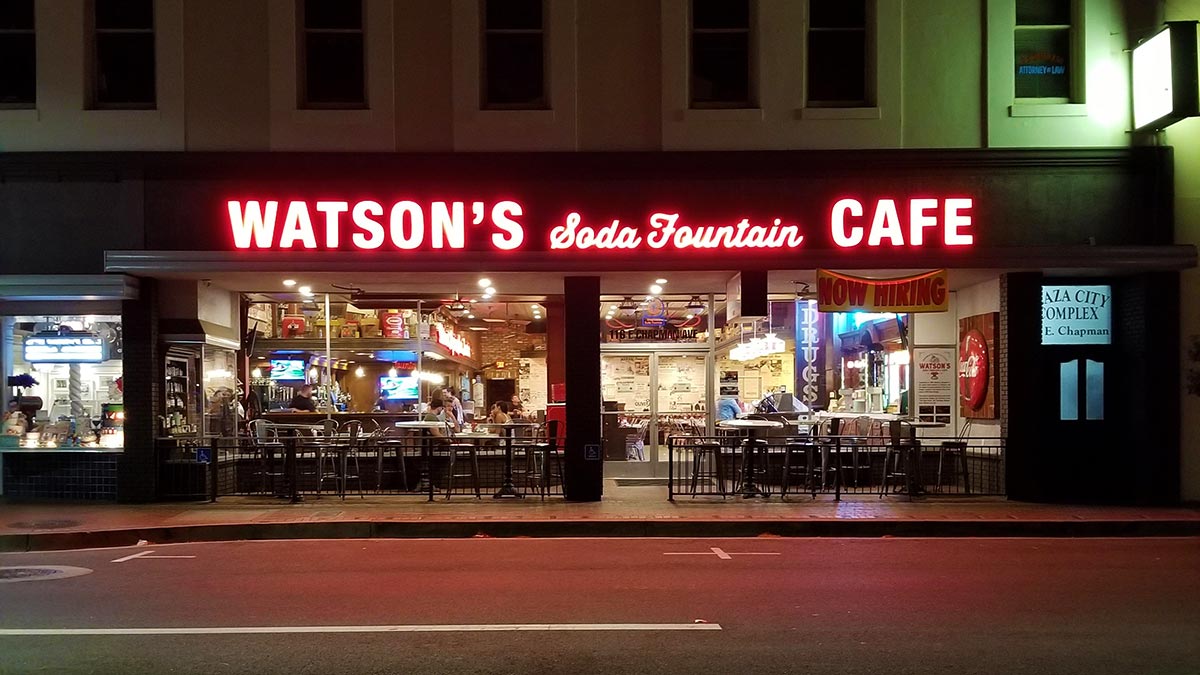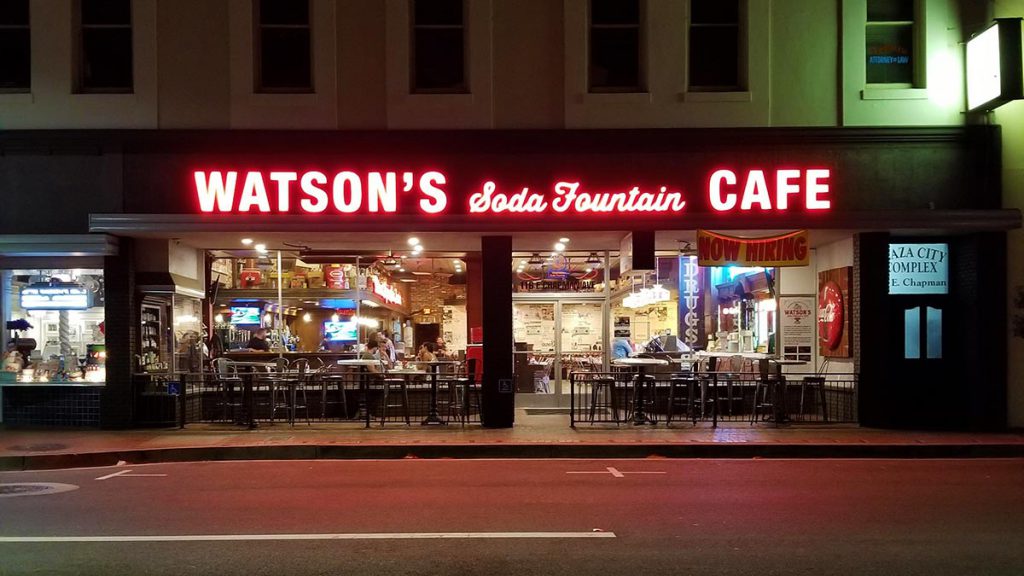 A quick walk through Old Towne, you'll quickly find a variety of restaurants and eateries to suit any palette. There's the historic Watson's Soda Fountain and Cafe, Haven Craft Kitchen + Bar, and Avila's El Ranchito located east and south of the circle. North of the circle, you'll find The Filling Station, Rutabegorz, Afters Ice Cream, and Bruxie Fried Chicken and Waffles.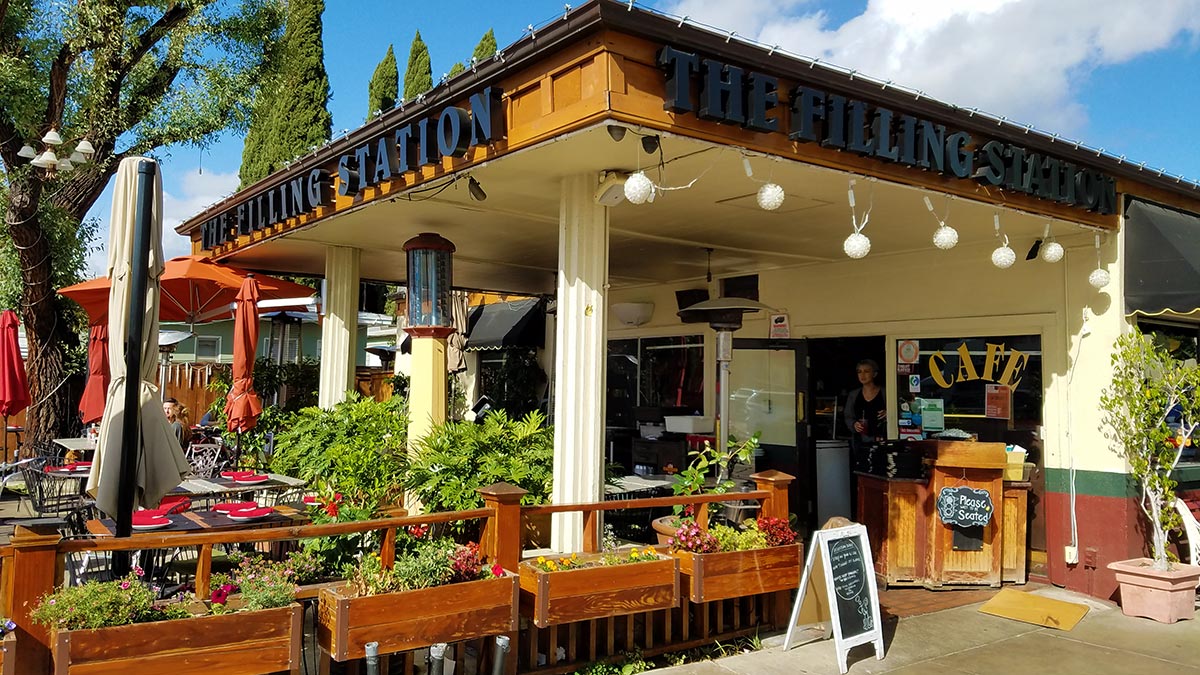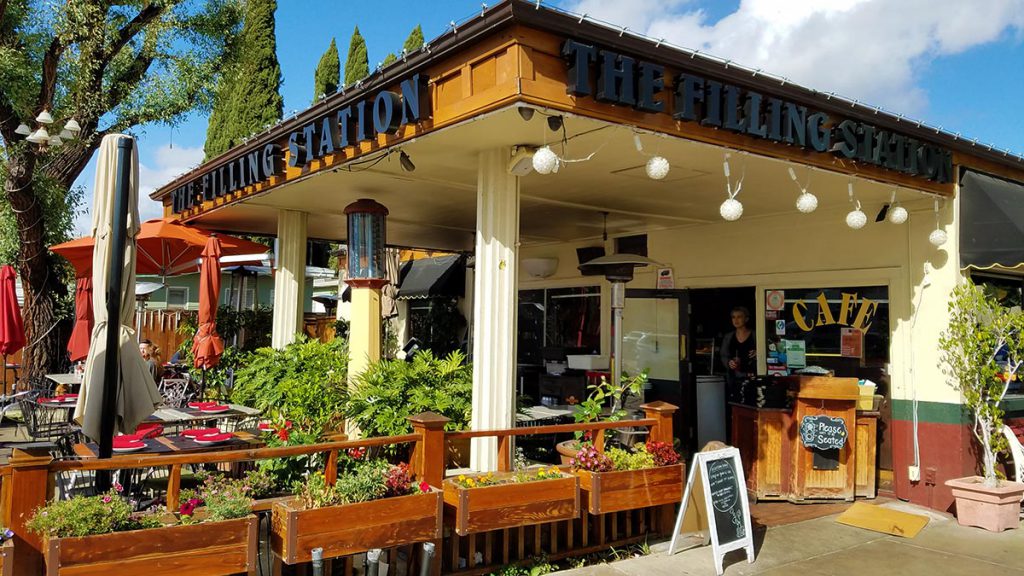 Once a corner service station in town, The Filling Station is now a popular spot for breakfast, lunch, and those weekend brunches. Stopping by for breakfast or brunch on a weekend, be prepared to list your name on the waitlist. But not to worry, it'll give you time to walk down to Plaza Park and back.
Location: 201 N. Glassell St., Orange, CA 92866
Hours: Daily, 7:30 a.m. – 2:30 p.m.
Website: The Filling Station
---
Seeing the Sights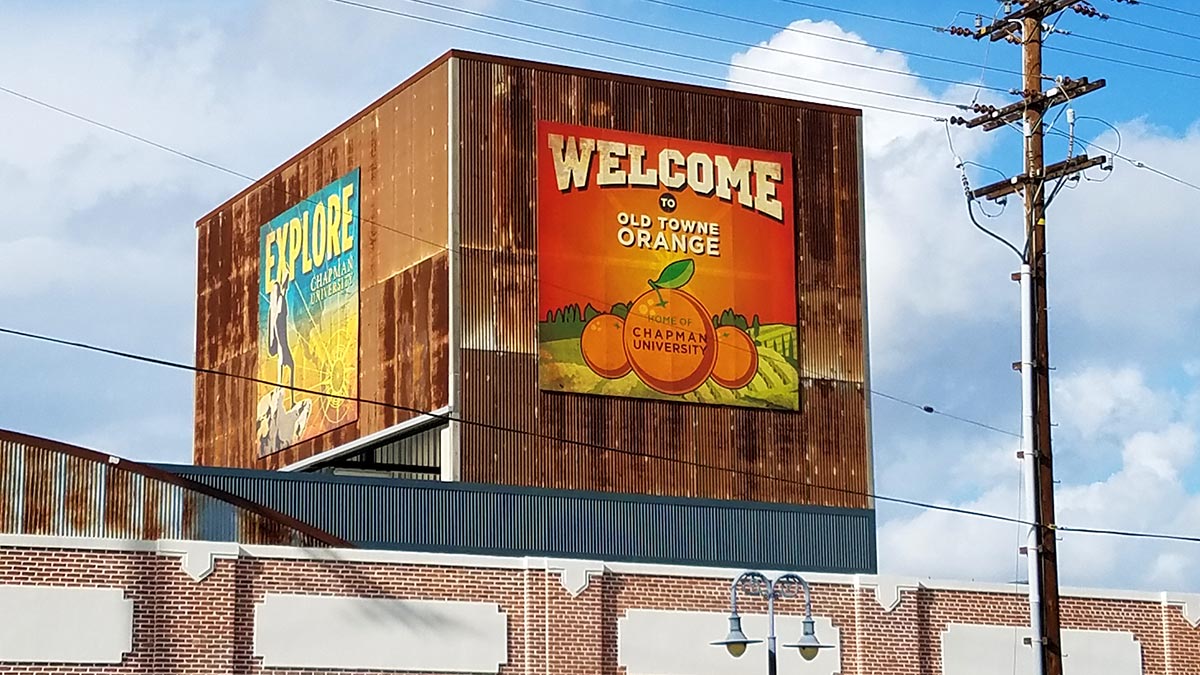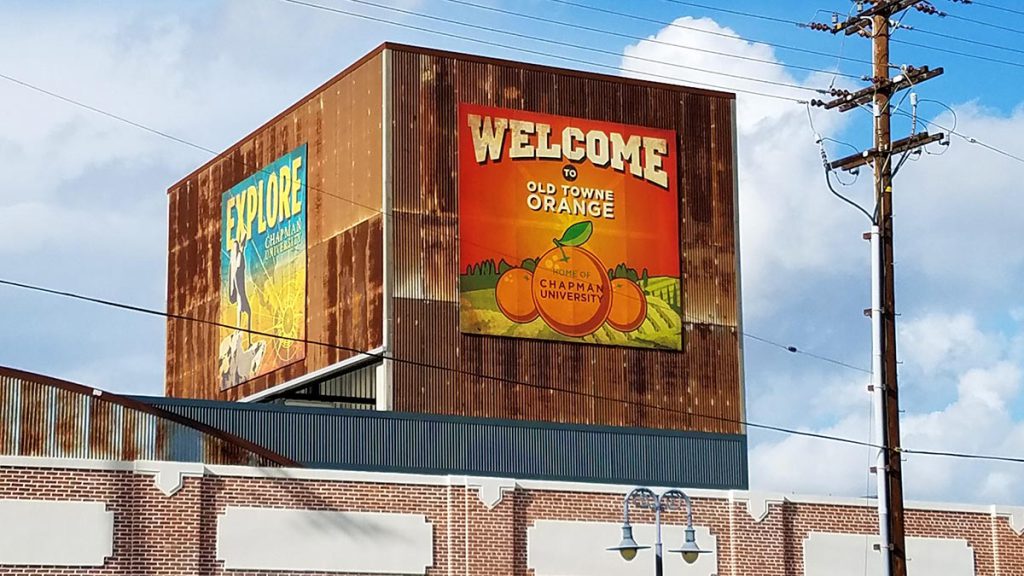 Located just north of the Orange Circle is Chapman University, a private four-year institution. Known for excelling in multiple subjects including film and television, the University has also been quite active in the community by restoring many of the historic fruit packing houses and neighborhood homes.
Location: One University Drive, Orange, CA 92866
Hours: Monday-Friday: 8:00 a.m. – 5:00 p.m.
Website: Chapman University
---
Transportation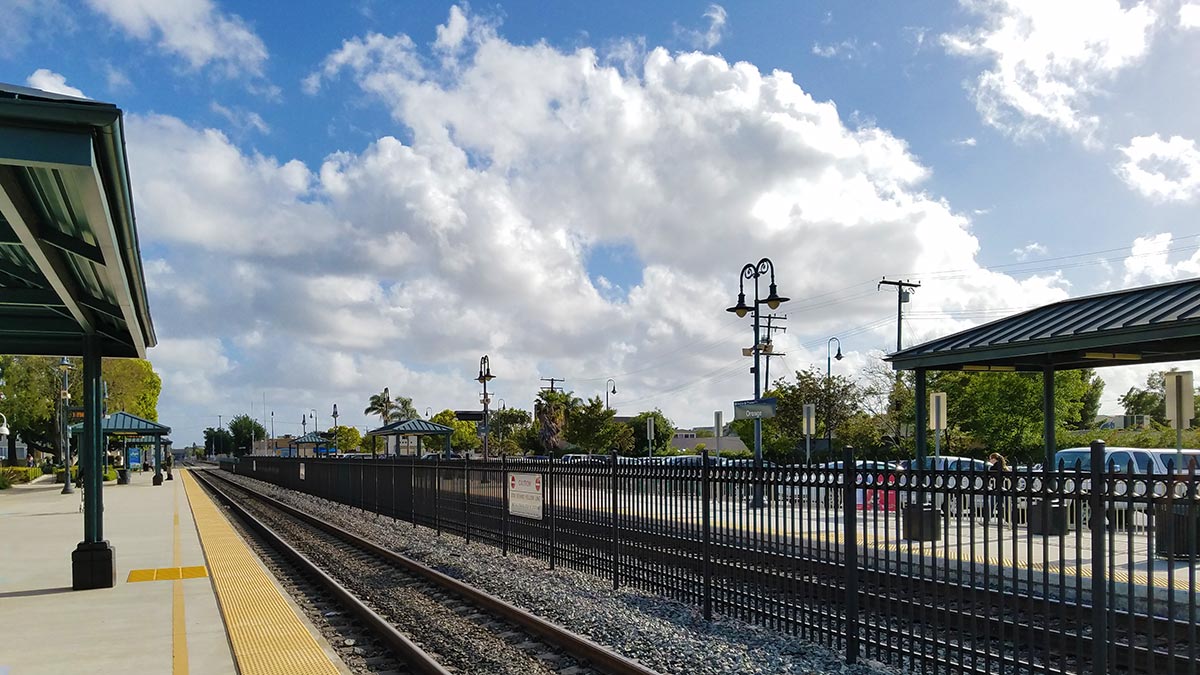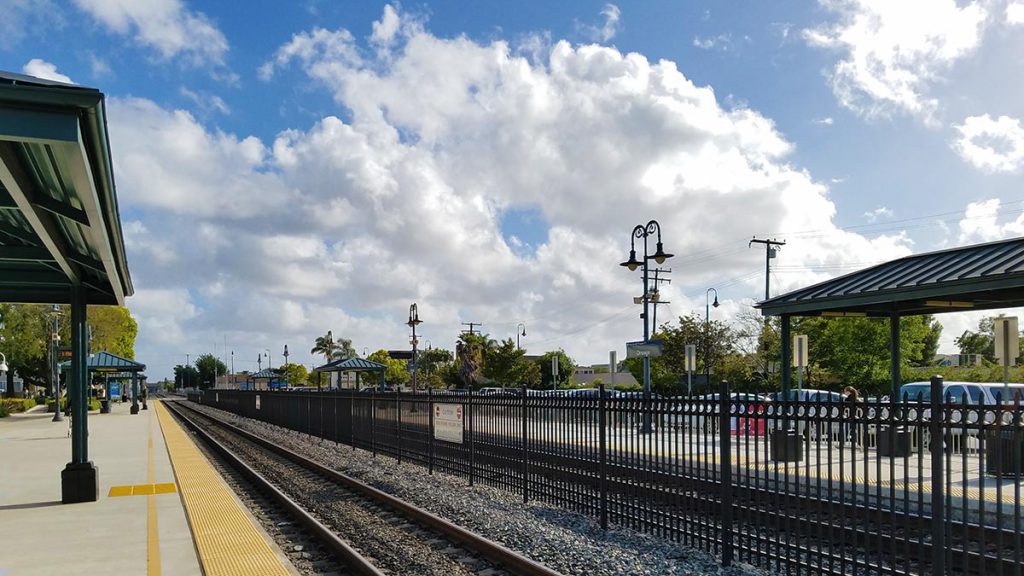 Old Towne Orange is accessible by car from any point throughout Southern California. It is also located about 15 minutes east of the Disneyland Resort, making it a simple and quick getaway from the theme park. OCTA, Orange County's public transportation operator, has multiple routes that serve the area. Many OCTA routes also stop at the Orange Depot which is served by two Metrolink lines and is a short walk from Plaza Park. Metrolink, Southern California's commuter train operator, serves Orange via the Orange County line (Los Angeles-Oceanside) and the Inland Empire line (San Bernardino/Riverside-Oceanside).
---