This week (and into the weekend), check out these events that are taking place in San Francisco, Boston, New York City, Vancouver and Chicago.
San Francisco: SF Symphony's Opening Night Gala – Thursday, September 24
Michael Tilson Thomas (MTT) and the San Francisco Symphony (SFS) kick off the 2015-16 season with the Opening Gala on Thursday, September 24 in Davies Symphony Hall. Stage and screen actor Kelsey Grammer, baritone Nathan Gunn, and soprano Alexandra Silber join MTT and the Orchestra in an evening that pays homage to classic Broadway musicals. Nathan Gunn performs selections from the Rodgers and Hammerstein catalogue, and Grammer and Silber perform the roles of Professor Henry Higgins and Eliza Doolittle from My Fair Lady. The concert opens with MTT conducting Respighi's Roman Festivals.
Tickets for the Opening Night Gala as well as the entire 2015-16 are on sale now.  Highlights of the season include Masterpiece Symphonies such as Saint-Saëns's Organ Symphony; Grand Pianists playing Beethoven's Piano Concerto No. 3; the Film Series showing the Nightmare Before Christmas, E.T. The Extra-Terrestrial and others; and the French Connection.
To purchase Opening Night Tickets or to become a season subscriber, visit sfsymphony.org.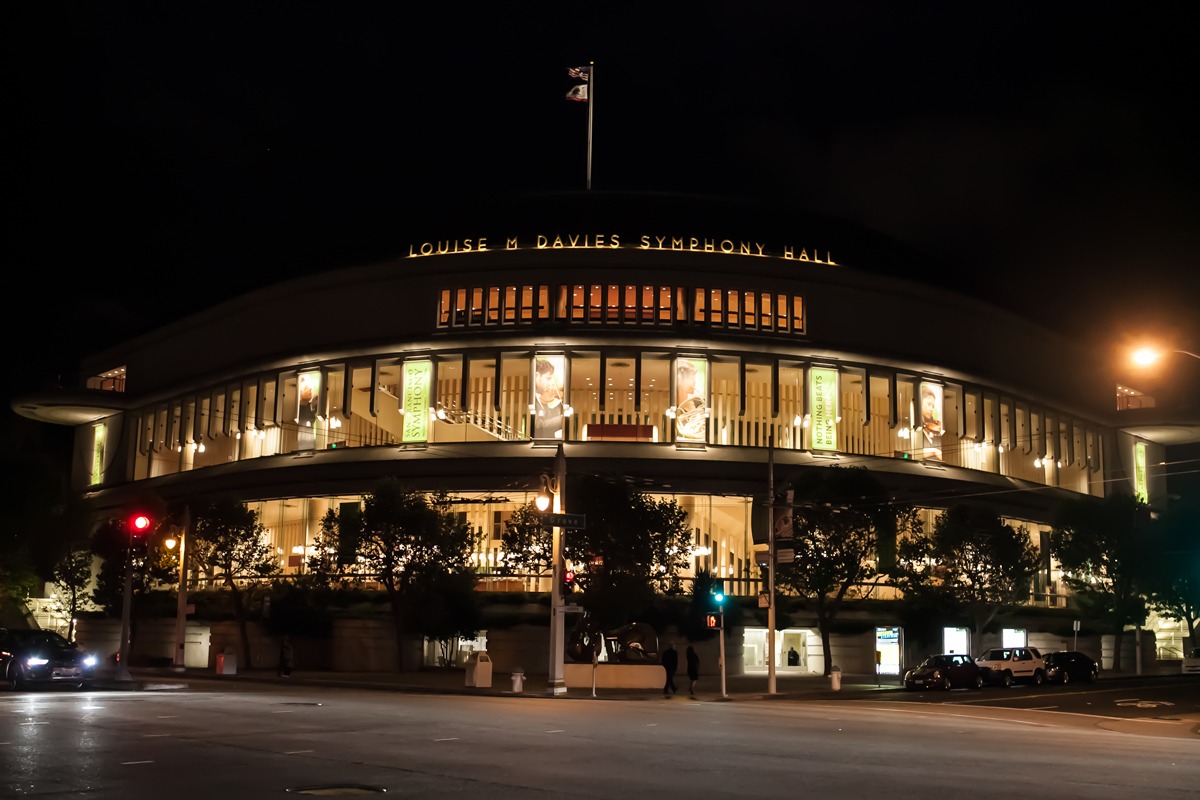 Boston: The Berklee Beantown Jazz Festival – Saturday, September 26
The Berklee Beantown Jazz Festival is Boston's biggest block party—a free, annual outdoor concert open to the public that has delighted hundreds of thousands of music lovers over the years with its host of jazz, Latin, blues, funk, and groove performances, along with an array of food vendors and free activities for kids. Each year, the festival is the place to be in Boston on the last Saturday in September as the community comes together in a bond forged in the joy of great live music.
This year's festival, themed "Jazz: The Voice of the People," will take place from 12:00 p.m. to 6:00 p.m. on Saturday, September 26, 2015 at Columbus Avenue between Massachusetts Avenue and Burke Street.
Stretching across six blocks in Boston's historic South End, the festival offers world-class music on three stages, phenomenal food and drink, arts, crafts, and unique gifts. The Natixis Family Park offers facepainting, inflatables, cotton candy, KidsJam, an instrument petting zoo, and more.
Visit Berklee Beantown Jazz Festival for more information.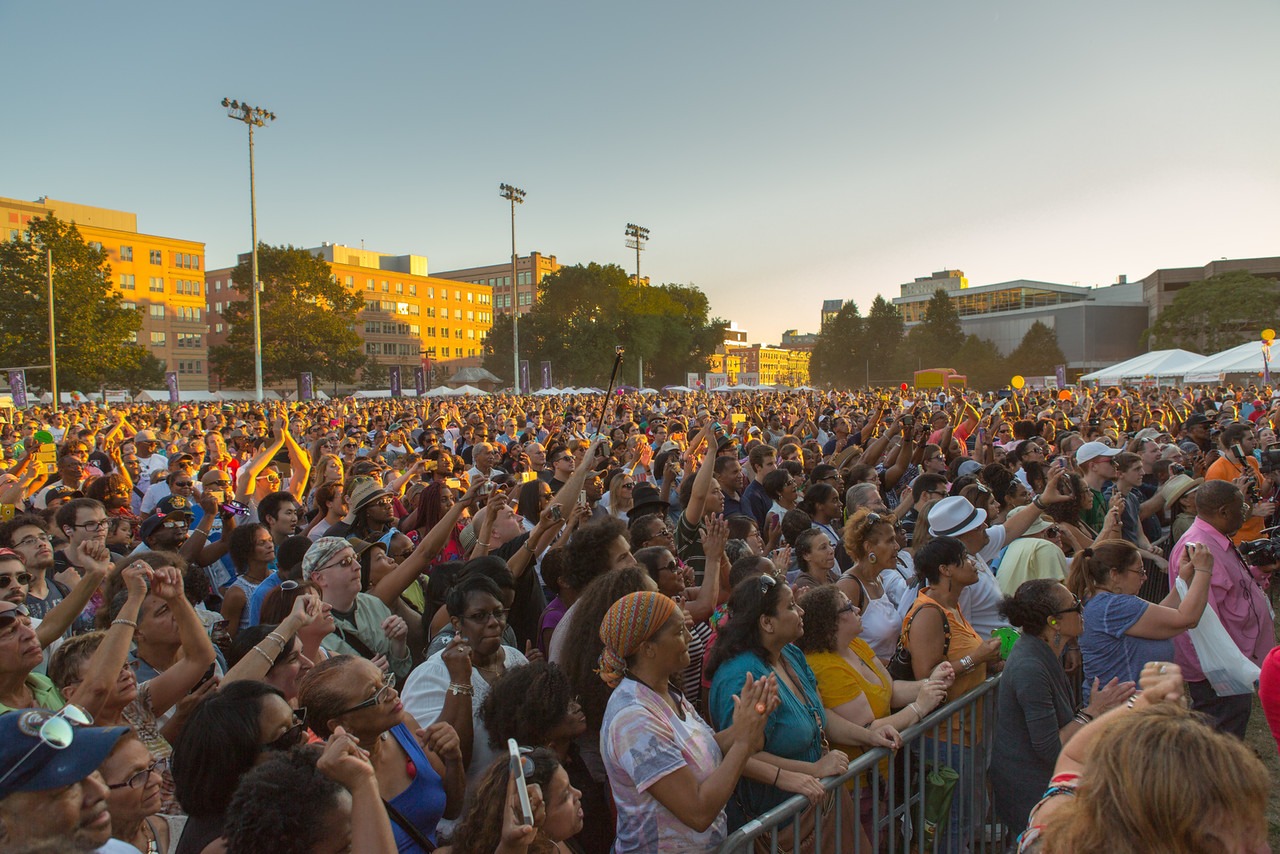 New York City: Metropolitan Opera 2015–2016 Season – Opens September 21
The Metropolitan Opera returns this season to tackle 25 operas, including new productions of Otello, Elektra, Lulu and Manon Lescaut. Also featured are the first performances of Les Pêcheurs de Perles by the Metropolitan Opera since 1916 as well as the company premiere of Roberto Devereux. Met music director James Levine will conduct five of the operas; he'll also lead the Met Orchestra concert series at Carnegie Hall. For more information on the 2015-16 season, visit the Metropolitan Opera.
Vancouver: Vancouver International Film Festival – September 24 to October 9
The 35th annual Vancouver International Film Festival (VIFF) is one of the largest film festivals in North America, screening more than 350 films from 70-plus countries. In addition to movies, the festival also features a number of galas, workshops and special events, making it one of Vancouver's can't-miss annual happenings. Screenings take place at venues around Vancouver.
All tickets on sale online (24 hours a day) and in person at Vancity Theatre
(Mon-Sat: 12:00 – 7:00 p.m., Sun: 2:00-9:00 p.m.)
During VIFF – All venue box offices open, 30 min before the first screening of the day
For more information, visit www.viff.org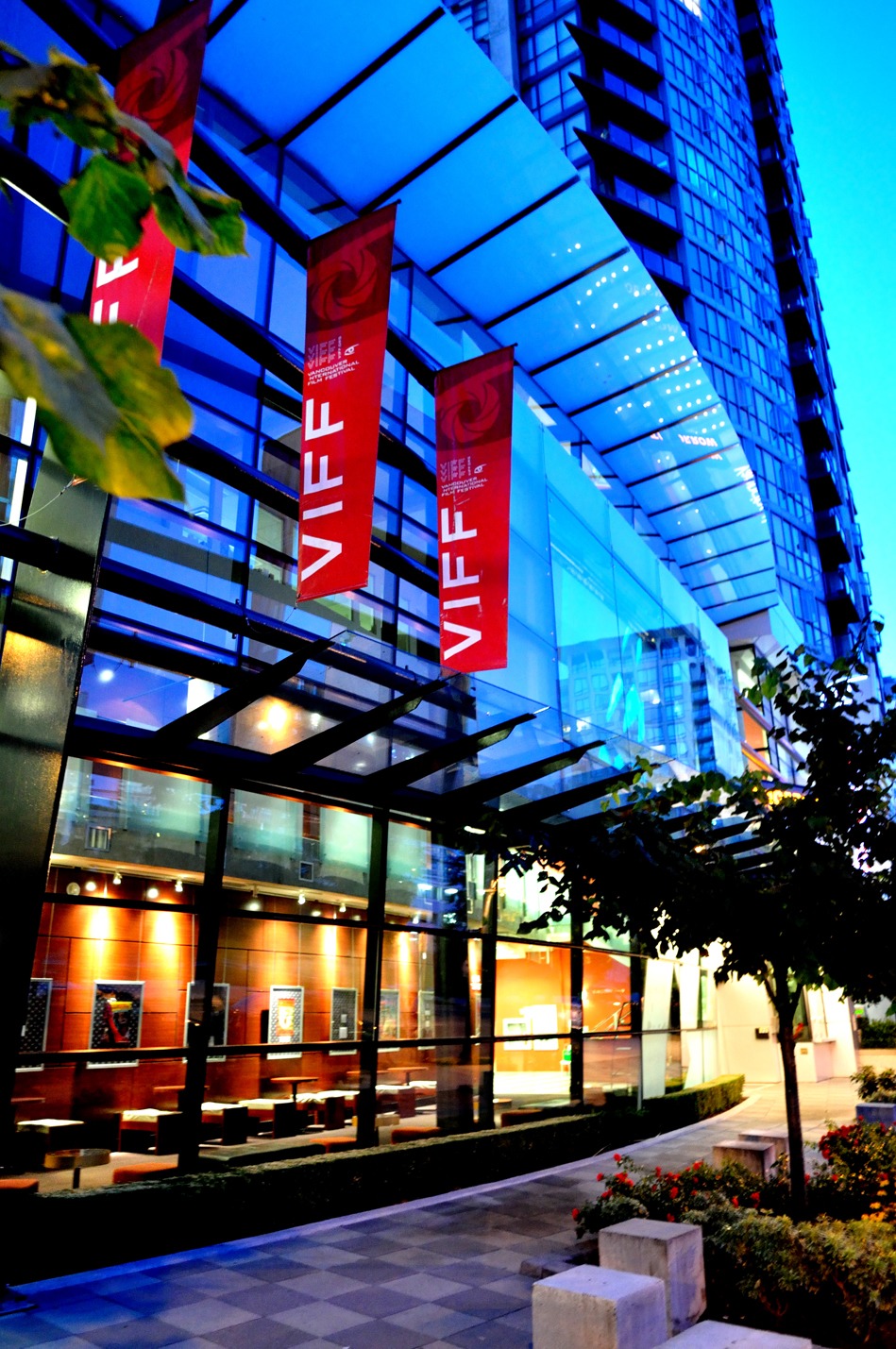 Chicago: Chicago Gourmet
 – September 25 – 27, 2015
Eat, drink and be merry at the nation's leading culinary experience, where chefs, master sommeliers, and wine, spirit, and beer-makers show off their skills and wares in a series of live cooking demonstrations, interactive wine and cocktail seminars, and — of course — plenty of tastings. Expect a star-studded lineup of celebrity chefs, including the likes of Emeril Lagasse, Jean-Georges Vongerichten and Rick Bayless.
This year's impressive talent roster includes more than 150 chefs and restaurants including not-to-be-missed celebrity headliners – who will grace Chicago Gourmet's culinary stages, sign their books and share their food, passion and expertise throughout the weekend.
Held at Millennium Park, the Main Event is Saturday from 12:00 to 6:00 p.m. and Sunday from 12:00-5:00 p.m. Other weekend events include Lunch with Emeril on Friday, the Hamburger Hop and Late Night Gourmet on Friday and Rise and Shine Gourmet on Sunday morning.  Chicago Gourmet is for adults 21+.  For more information, visit Chicago Gourmet or buy tickets here.

New York City: Off-Broadway Week NYC – September 21–October 4
At the beginning of fall, see some of the best theater that NYC has to offer with two-for-one tickets to Off-Broadway productions throughout Manhattan. Over 40 shows are participating this year including Avenue Q, Cloud Nine, The Fantasticks, The Lion, the Witch and the Wardrobe and That Bachelorette Show. For two-for-one tickets and additional information, visit nycgo.com/offbroadwayweek.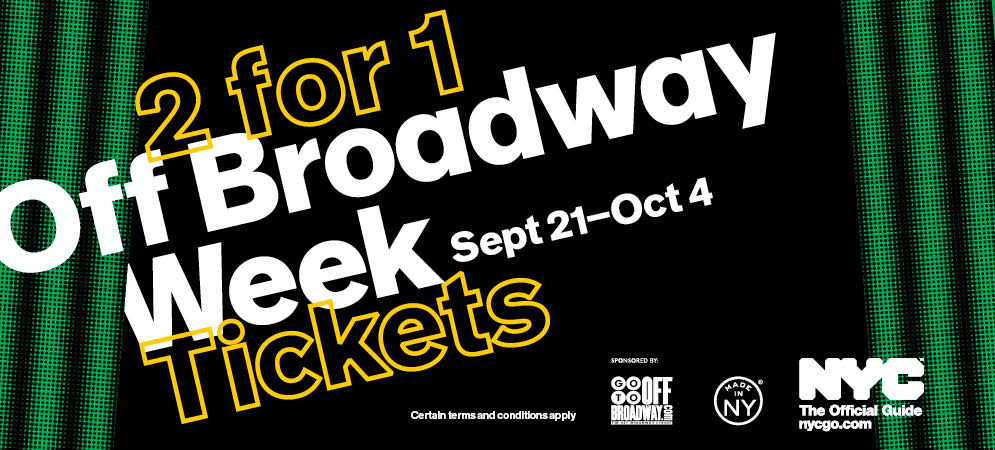 ---
On-Going
Seattle: Seattle Design Festival through September 25
Salt Lake City: Downtown Dine O'Round through September 27