One of Toronto's great destinations, the CN Tower is a national icon, engineering wonder and a Toronto must-see.  The 1,815 foot structure is an award-winning dining and entertainment destination.  Spectacular views include world-famous Glass Floor, SkyPod and glass fronted elevators with glass floor panels. Three restaurants include the award-winning 360 Restaurant.
The CN Tower was originally constructed by the Canadian National Railway in the early 1970s at the cost of $63 million and officially opened on June 26, 1976.  Built on former railway lands, upon completion, the CN Tower became the world's tallest free-standing structure and world's tallest tower at the time.  It held both titles for 34 years until the completion of Burj Khalifa and Canton Tower in 2010.  Since then, it became the 3rd tallest tower in the world and remains the tallest free-standing structure in the Western Hemisphere.  The tower has become a signature icon of the Toronto skyline, a symbol of Canada and welcomes more than two million annual visitors.
In 1995, the CN Tower was classified as one of the Seven Wonders of the Modern World by the American Society of Civil Engineers. The CN Tower shares this designation with the Itaipu Dam on the Brazil/Paraguay border, the Golden Gate Bridge in San Francisco, the Panama Canal, the Chunnel under the English Channel, the North Sea Protection Works off the European coast, and the Empire State Building.
The CN Tower is open daily (except Christmas) from 9:00 a.m. until 10:30 p.m.  The various attractions and restaurants hours vary.  Admission prices depend on age and range from $35.00 for an adult general admission to $89.00 for the Premier Experience.  The CN Tower is located in downtown Toronto and is a short walking distance from Union Station.  For complete details, visit CN Tower.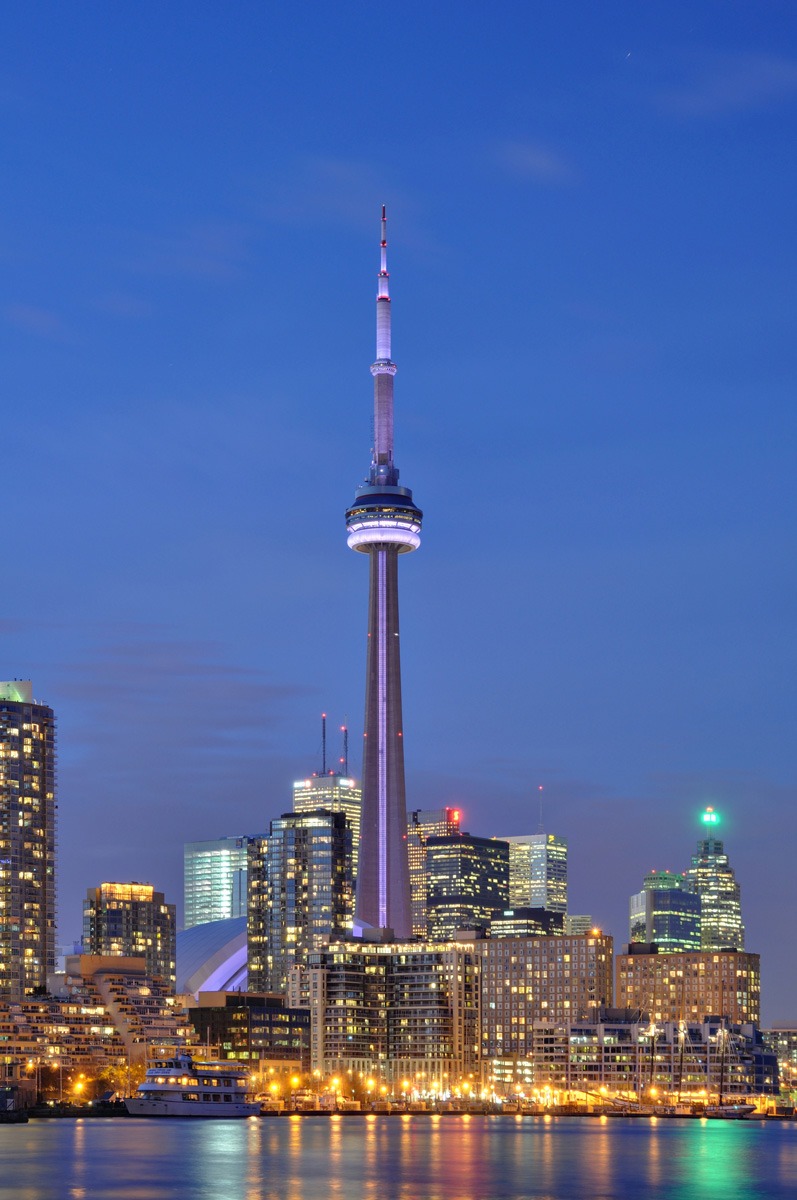 Featured Image: Flickr User: The Camera is a Toy