The airport will be transformed into a single, structurally unified main terminal with expanded transportation access, significantly increased taxiway space and best-in-class passenger amenities.
Construction on the first half will begin upon final approval from the Board of Directors of the Port Authority of New York and New Jersey. That approval is expected in the first part of 2016; the majority of this first half of the project is expected to open to passengers in 2019, with full completion scheduled for approximately 18 months later. The second half of the new unified terminal is expected to be redeveloped by Delta Air Lines, which has indicated strong support for the new vision, and anticipates beginning the redevelopment of its terminals on a parallel track with the LaGuardia Gateway Partners project to complete the new unified airport.
New Layout Designed to Reduce LaGuardia's Current Plague of Aircraft Ground Congestion and Gate Delays, and Set Stage for World-Class Passenger Experience
"New York had an aggressive, can-do approach to big infrastructure in the past – and today, we're moving forward with that attitude once again," said Governor Cuomo. "We are transforming LaGuardia into a globally-renowned, 21st century airport that is worthy of the city and state of New York. It's the perfect metaphor for what we can achieve with the ambition and optimism and energy that made this the Empire State in the first place, and I want to thank our many partners for joining us to build the airport that New York deserves."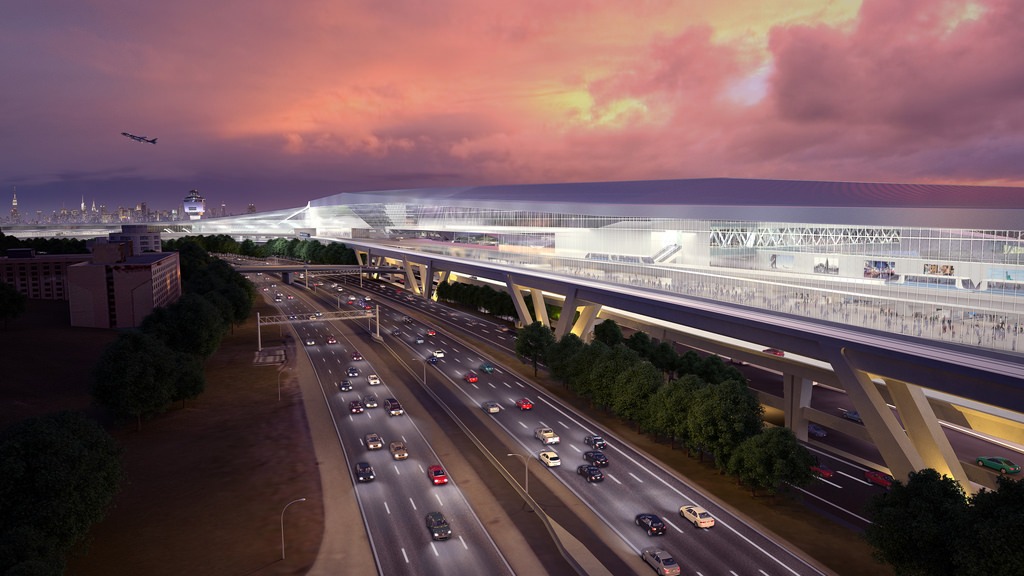 The recommendation for a single, unified terminal is included in a sweeping LaGuardia redesign, developed by the Governor's Airport Master Plan Advisory Panel.
SINGLE, UNIFIED TERMINAL – LaGuardia's current terminal layout, comprised of multiple, fragmented terminals, will be replaced by one main, architecturally unified terminal.
TERMINAL LOCATION & ISLAND-GATES – To utilize LaGuardia's geographic footprint more efficiently, the new terminal facility will be built closer to the Grand Central Parkway. The redesigned facility will also utilize an island-gate system, in which passengers access their gates via raised pedestrian bridges, high enough for aircraft to taxi underneath, which connect back to the main terminal.
EXPANDING TRANSPORTATION ACCESS – As part of his 2015 Opportunity Agenda, Governor Cuomo proposed creating an AirTrain option that directly connects LaGuardia to the New York City subway and Long Island Rail Road at Mets-Willets Point Station. The panel supports the Governor's call for this AirTrain option, and the new LaGuardia's unified terminal will be designed to incorporate a future AirTrain terminal.
The Panel recommends that the airport once again be made accessible by ferry service. The panel also calls for an enhanced road configuration to improve passenger access and reduce traffic on local streets in the airport's vicinity, including the Grand Central Parkway.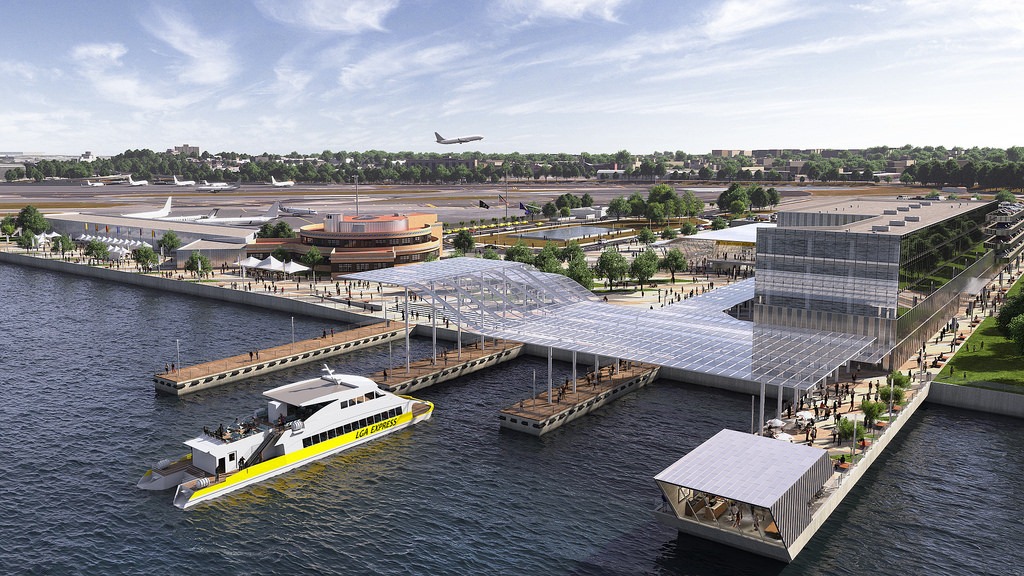 IMPROVING PASSENGER EXPERIENCE – Taking into account the realities of post-9/11 air travel, the Panel recommends that the new unified facility contain additional space for security check-in, which will help diminish wait times for passengers as they pass through mandatory TSA screening. The facility – both in its individual terminals and the central hall – will also be built with significant height and openness in order to allow for a superior passenger experience, clearer signage, greater use of natural light and overall aesthetic improvements. The central hall will also be designed with space for best-in-class passenger amenities in retail, dining, and business and conference center capabilities, as well as the option to include a 200-room boutique hotel option convenient for travelers.
Complete details from Governor Cuomo's announcement can be found here. For details on New York's LaGuardia airport, visit LaGuardia Airport.