With the season's first Nor'easter moving through and other frigid temperatures throughout the United States, the 125-mile long Florida Keys ushers in subtropical warmth and a variety of outdoor and cultural activities for travelers.
New seasonal winter flights into Key West include daily nonstop service from Houston on United Airlines, and daily service from Boston, Orlando, and Tampa on American Airlines. Aztec Airways has new service from Fort Lauderdale. Lastly, JetBlue has announced new service to Key West starting in February.
Visitor venues, attractions, and resorts throughout the Keys have enhanced sanitization and safety measures. For comprehensive COVID-19 visitor guidelines, visit Florida Keys and Key West.
In Key West, masks are mandated everywhere outside of a lodging establishment or residence. Throughout all other areas of the Keys, everyone must carry a facial covering for immediate use to be worn inside businesses and outdoors when 6 feet of social distancing is not possible. Masks may be removed for eating or drinking.
Keys Accommodations
In Marathon, the 16-acre waterfront Faro Blanco Resort & Yacht Club, with 125 rooms and a 73-slip marina accommodating vessels up to 120 feet, is an "amenity-rich, destination resort." EOS also owns the nearby Isla Bella Beach Resort. Faro Blanco's amenities include the 199-seat Lighthouse Grill with expansive waterfront views, two swimming pools, on-site watersports and fishing charters, and numerous other amenities. The resort's on-site landmark Faro Blanco Lighthouse has guided guests by land and sea since the 1950s.
The historic Casa Marina Key West, A Waldorf Astoria Resort, celebrates its 100th anniversary on New Year's Eve as the final project of industrialist Henry M. Flagler, founder of the Florida Keys East Coast Railroad that stretched from the Florida mainland to Key West. Casa Marina opened on New Year's Eve 1920 as Key West's most glamorous resort. It was converted into U.S. Navy office headquarters from 1942-1946 and was commandeered by the U.S. military during the Cuban Missile Crisis in 1962. Notable guests have included Ernest Hemingway, Rita Hayworth, and other famous Keys visitors. Today the landmark resort, beloved by locals and visitors, offers 311 rooms and suites, two private pools, a large private beach, and the island's largest space for meetings and weddings with 11,000 square feet indoors and outdoors.
In Key West, the 219-room Kimpton Key West collection is adding its fourth and fifth Old Town boutique-style resorts. The Ridley House is set to open on February 14, 2021, Ella's Cottages opened in November, and the recently unveiled Fitch Lodge, Lighthouse Hotel, and Winslow's Bungalows.
The new boutique Capitana Key West— one of the closest properties on North Roosevelt Boulevard to downtown Duval Street and with a private beach fronting the Gulf of Mexico — is scheduled to open by early 2021 as an Opal Collection property. Seventy-five rooms, each with a balcony, include 64 units with Gulf views and 11 townhome-style cottages (offering grocery deliveries from Fausto's Food Palace). Amenities include a 24-hour fitness center, signature bicycles, a lobby market shop, and poolside cabanas (reservations required).
Margaritaville Key West Resort & Marina will debut on January 4, 2021, as the 178-room Opal Key Resort & Marina as part of the Opal Collection Hotels & Resorts. A seamless transition is to unveil a resort known for offering its popular Key West experiences with a convenient and central location. The resort is home to a full-service 37-slip marina with watersports, outdoor and indoor dining options, waterside shops, and live entertainment.
New Flights to Key West
Starting today, both American Airlines and United Airlines have added flights to Key West. United launched daily nonstop service from Houston-Intercontinental (IAH) to Key West. The new seasonal flights are scheduled through March 27 and are a new direct market for the Keys. American added daily service from Boston for the holiday season through January 4 and also added new daily flights from both Orlando and Tampa to Key West scheduled to run through April 5, 2021.
JetBlue announced that starting February 11, 2021, the carrier is introducing seasonal nonstop flights between Key West and both New York (JFK) and Boston.
Fort Lauderdale–based Aztec Airways offers nonstop scheduled flights and private charters from Fort Lauderdale Executive Airport to Key West. Passengers check-in at Aztec Airways' facility at the Key West Ferry Terminal. After check-in, a private shuttle takes passengers to EYW, where they are dropped off at the plane for direct boarding, avoiding security lines. Visit flyaztec.com for details.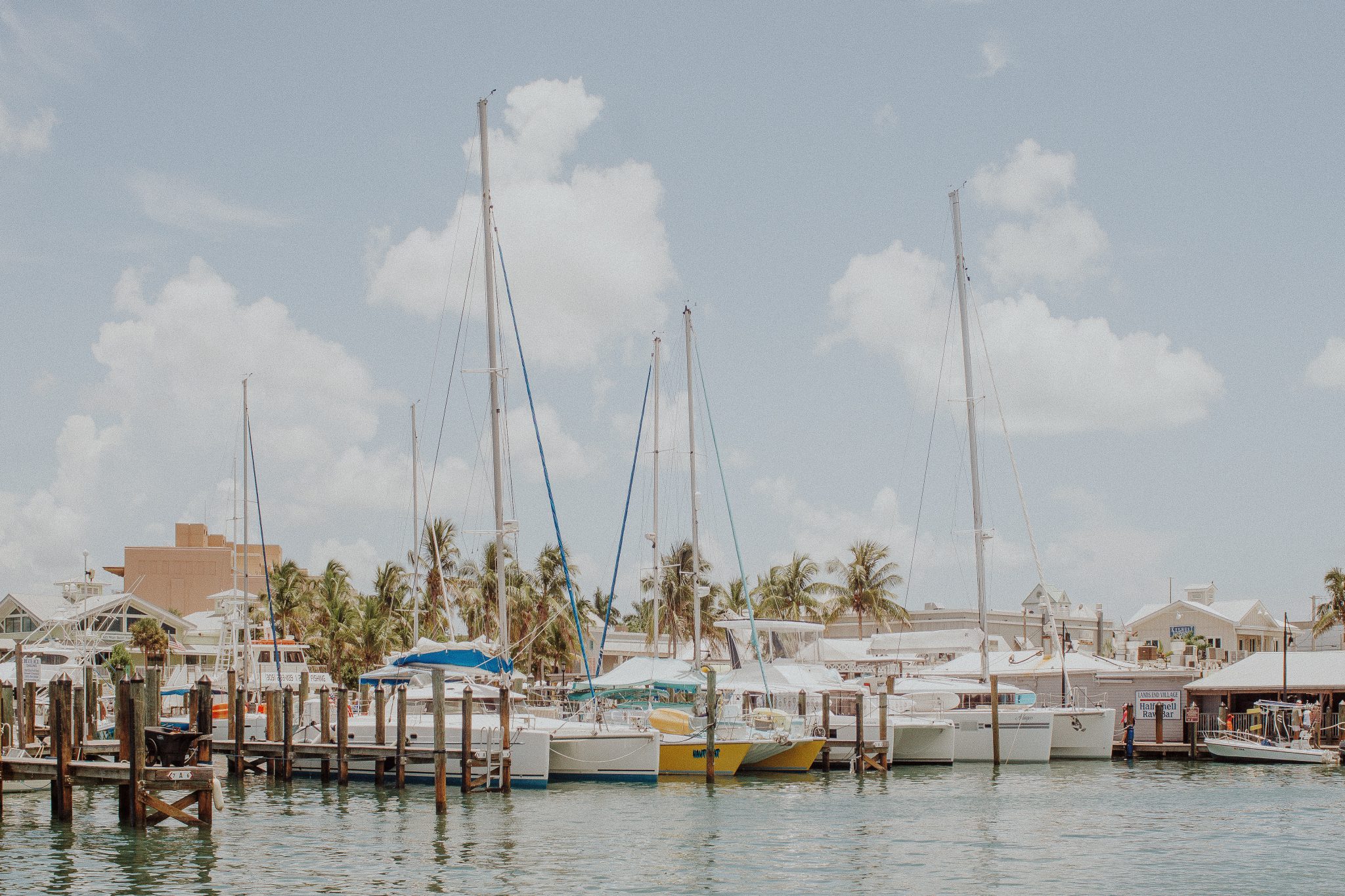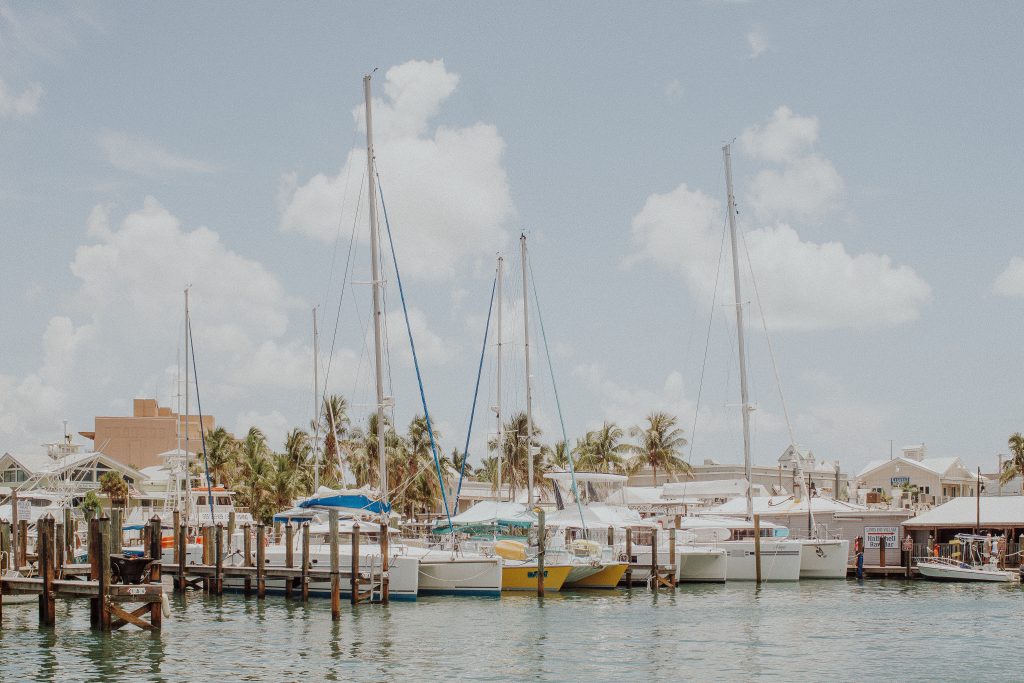 Keys Parks
In the Lower Keys, known for sandy beaches, shallow-water swimming, the 524-acre Bahia Honda State Park is undergoing a $2.96 million restoration of its Sandspur area on the park's north side. With completion expected by late 2021, full restoration includes its mile-long Sandspur Beach, 24-campsite Sandspur campgrounds, a 155-car parking area, and two shower towers at the day-use area.
Keys Experiences
In Key West, visitors can pen their own stories in the second-story writing studio of Ernest Hemingway at his Spanish colonial villa, the Ernest Hemingway Home & Museum. A three-hour, after-hours experience for two can inspire creativity in the space where Hemingway penned "For Whom the Bell Tolls," "The Snows of Kilimanjaro" and other works.
The Lighthouse Hotel, a Kimpton Key West collection member located at 902 Whitehead St. across from the Ernest Hemingway Home & Museum, offers "A Hemingway Affair" for private parties of up to 10. The Hemingway Suite, with a view of the literary legend's former home, can be reserved for a culinary experience with a custom menu created by Great Events Catering, cocktail hour with butler-passed hors d'oeuvres, and a multicourse in-suite meal prepared by a private chef.
Keys Lighthouses
The Key West Art & Historical Society offers a Key West Lighthouse Sunset Experience for groups of up to eight, featuring 90 minutes of exclusive access to the lighthouse, keeper's quarters, and grounds. The lighthouse, opened in 1848, has 88 steps to reach the top. Each experience includes a complimentary bottle of wine or Prosecco and artisanal meats, cheeses, or sweets (vegan and vegetarian options are available) from a local wine shop. Bookings are required at least 24 hours in advance.
Dry Tortugas National Park, located about 70 miles off Key West, has begun a $4.5 million three-phase full restoration of its 144-year-old iron-plated Tortugas Harbor Lighthouse on historic Fort Jefferson, considered an iconic symbol of the remote park. The lighthouse was deactivated in 1921.
For more details, visit Florida Keys and Key West.
Featured Image: Leo Roomets on Unsplash