This week (and into the weekend), check out these events that are taking place in Salt Lake City, Chicago, Cincinnati, Charlotte and Detroit.
Salt Lake City: Downtown Dine O'Round – September 11-27
Get out and experience a different side of downtown Salt Lake City with the 12th annual Downtown Dine O' Round, featuring the top 50 Salt Lake City restaurants.  Dine O' Round is a fun way for restaurant-goers to " dig in" to new dining locations and/or return to favorites. Participating restaurants offer $5.00 or $10.00 two-item lunches, as well as $15.00 or $30.00 three-course dinners in addition to their existing menus.  Some restaurants will choose to put one of their staples on the Dine O'Round menu, while others may change the choice daily or weekly.
No need to sign up for anything or print coupons to participate; simply just ask for the Dine O' Round menu wherever you choose to dine. Sample menus and participating locations can be found here.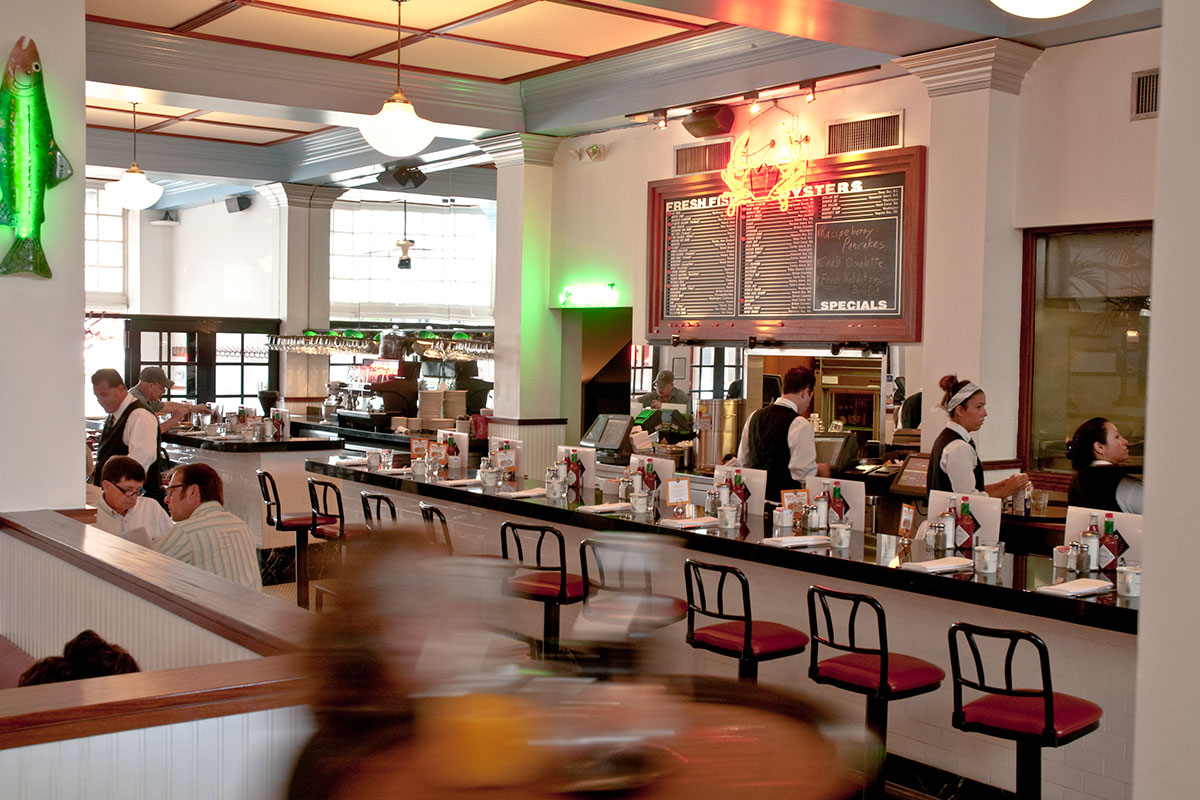 Chicago: Expo Chicago – September 17-20
Expo Chicago, the International Exposition of Contemporary & Modern Art, opens the fall art season each September at historic Navy Pier. Join the world's top artists, thinkers, curators and collectors to see a curated blend of contemporary and modern art, design and new technology works from leading local, national and international galleries. You'll also enjoy museum-quality, concept-driven programming during this international exposition.
Entering its fourth edition in 2015, EXPO CHICAGO presents artwork from 140 leading galleries, representing 16 countries and 47 cities from around the world, and includes EXPOSURE—a section that affords younger galleries the opportunity to participate in a major international art fair. EXPOSURE provides critical opportunities for curators, collectors, and art patrons to survey the best in innovative and emerging programs.
Programming will extend beyond the exposition with the third annual EXPO ART WEEK (September 14 – 20), as Chicago's premier cultural institutions join forces for a citywide celebration of art and culture, showcasing key exhibition and event alignments with leading museums and cultural institutions. Highlighted alignments include highly anticipated exhibits at the Art Institute of Chicago, the Arts Club of Chicago, the Block Museum, Museum of Contemporary Art Chicago and the inaugural Chicago Architecture Biennial.
Prices are $20.00 for a one day ticket, $30.00 for a three day weekend ticket and $15.00 for group tickets.  Expo Chicago hours are 11:00 a.m. to 7:00 p.m. on Friday and Saturday and 11:00 a.m. to 6:00 p.m. on Sunday.  For more details, including ticket options, visit https://expochicago.com/.
Cincinnati: 2015 Cincinnati Comic Expo – September 18-20
The Cincinnati Comic Expo has been entertaining thousands of fans since 2010 with an annual show celebrating all periods and genres of pop culture with an emphasis on comics. The 2015 event will be held from Friday, September 18, through Sunday, September 20, at the Duke Energy Convention Center. Our show plays host to the latest and greatest in comics, graphic novels, artwork, games, toys, movies and television. Our panels, autograph sessions, and photo ops give you a chance to interact with your favorite creators and celebrities. Admission to the Cincinnati Comic Expo also includes Kid Con, the Tabletop Gaming Room, the costume contest, and many other exciting events!
Tickets are still available and range from $5.00 for a one-day youth to $55.00 for an adult weekend pass.  Hours are 3:00 to 8:00 p.m. on Friday, 10:00 a.m to 7:00 p.m. on Saturday and 10:00 a.m. to 5:00 p.m. on Sunday.  Click here for tickets. 

Charlotte: Cultural Free For All – September 16-19
City of Charlotte and Mecklenburg county residents and visitors can sample local art, science, history and heritage offerings for free September 16-19 through Charlotte's Arts and Science Council's 'Cultural Free For All', presented to the community by Wells Fargo. Cultural Free For All will feature a multitude of arts and culture experiences in communities and neighborhoods throughout Charlotte-Mecklenburg. The best part?  It's all FREE and for all ages.  Find events taking place all throughout the city.  For more information, visit the Art and Science Council. 

Detroit: Tour de Triot – September 19
The 14th Annual Tour de Troit is a bike ride that explores some of the Detroit, Michigan's historic areas, takes in many of its most breathtaking sights, and provides bicyclists a unique opportunity to legally "take over" the streets of Motown.
After the ride, all participants will enjoy a meal provided by local restaurants and a couple of icy cold beverages as well as some music! There's a really festival-like atmosphere at Roosevelt Park, so plan on sticking around!
The mission of the Tour de Troit is to promote and encourage bicycling and bicycle safety through education, public events, collaboration with community and government organizations and support for non-motorized infrastructure. The Tour de Troit, the city's largest cycling event, raises awareness of biking as a mode of transportation and publicizes the growing greenways network in the City of Detroit and all of Southeastern Michigan.
Visit Tour de Triot for more information.  Online registration is now closed, but you can still register at packet pick up at 2727 Second Ave. & on event day, onsite, at Roosevelt Park. Tour de Triot prices are $45.00 for those under 21 and $50.00 for those 21 and over.
---
On-Going
Seattle: Seattle Design Festival through September 25
---
Featured Image courtesy of the Salt Lake City Downtown Association.