JetBlue, New York's Hometown Airline™, today announced that it will add additional flights of its acclaimed Mint experience from New York's John F. Kennedy Airport (JFK) to Los Angeles International Airport (LAX) and San Francisco International Airport (SFO). The schedule expansion offers customers looking for new options to travel between JFK and the West Coast with an affordable premium experience that is above and beyond the traditional standard that customers have come to expect from other airlines.
Beginning October 25, JetBlue will offer up to six daily Mint flights between New York and San Francisco. JetBlue will also add additional service between New York and Los Angeles beginning October 25, with up to 10 daily flights by February when the airline takes delivery of its newest A321 Mint aircraft.
[blockquote right="pull-right"]New York's Hometown Airline Will Fly Even More Mint, Its Refreshing New Take on Premium Travel, to Los Angeles and San Francisco From Its Home at JFK — Up to 10 Daily Flights to LAX and 6 Daily Flights to SFO Planned –[/blockquote]
Since launching Mint in June 2014, JetBlue has again disrupted the air travel status quo with a refreshing take on the premium experience that features a thoughtful product offering and exceptional service from specially trained JetBlue crewmembers.
"In just one year, Mint has taken off in a way that we never imagined and we're thrilled to bring even more Mint to customers who want to fly between JFK and the West Coast," said Marty St. George, executive vice president commercial and planning, JetBlue. "We've driven demand for Mint with low prices and the best premium experience in North America. Whether it's the touch of a handwritten note or their personalized attention to detail, customers rave about our inflight crewmembers who deliver a truly exceptional experience every day."
JetBlue's top-notch inflight service is matched by the Mint aircraft itself, which includes private suites, the widest seat and longest fully-flat bed in the U.S. domestic market, tapas-style dining, custom amenity kits, a 15-inch flat screen with 100+ channels of DIRECTV® programming and more than 100 channels of SiriusXM® satellite radio, and free broadband connectivity with their acclaimed Fly-Fi service. Additional frequencies will be available for purchase starting June 21, 2015.
Customers should also stay tuned for additional Mint fleet expansion in 2016.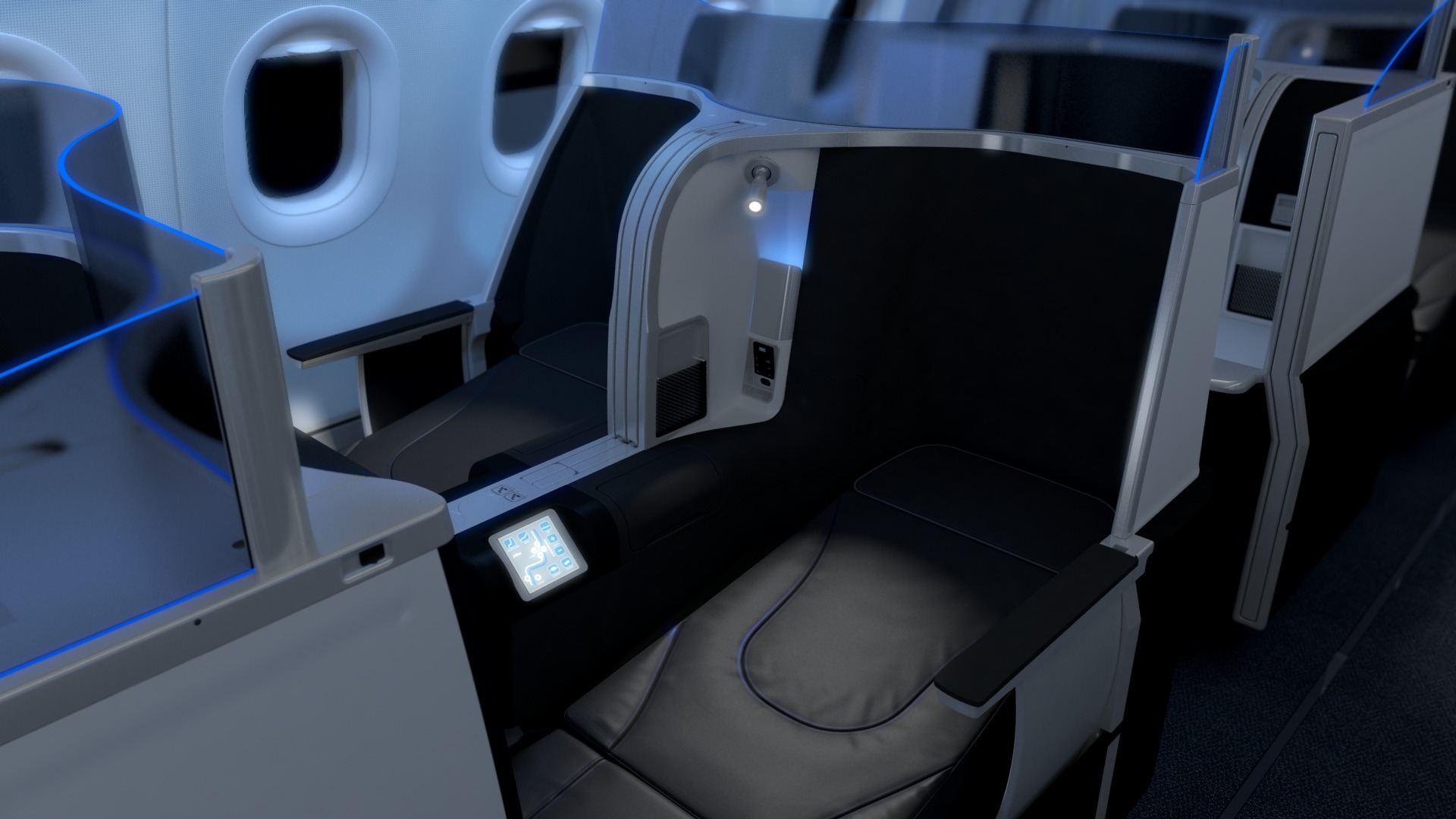 All customers traveling on the additional flights will benefit from JetBlue's new Airbus A321 aircraft, which features the airline's new core experience. Every A321 offers the most legroom in coach, a new world-class seat designed to maximize comfort, larger 10.1″ seatback screens with 100+ channels of DIRECTV® programming and more than 100 channels of SiriusXM® satellite radio, free Fly-Fi broadband Internet, in-seat power outlets accessible to all customers and a drink holder.
Images courtesy of JetBlue.  Featured image is one of JetBlue's new Airbus A321 aircraft.