If you've ever had a longer layover or perhaps transferred between terminals at Dallas-Fort Worth International Airport and used the Skylink, you've likely passed by an "empty" terminal space.
At some point, DFW knew the demand for flights would increase and so the land and Skylink route was set aside and built around for the future. Well, that future has arrived and may be in operation as early as 2025. Today, DFW and American Airlines announced the development of the sixth terminal at DFW, Terminal F.
The plans call for DFW to invest up to $3 to $3.5 billion in terminal improvements, including the construction of Terminal F and enhancements to Terminal C. The identified site south of Terminal D provides significant flexibility for phasing in the number of gates for Terminal F, with a long-term projection of up to 24 gates, as demand for additional facilities is warranted.
"Today's announcement sets the stage for DFW Airport's next 50 years," said Sean Donohue, CEO of DFW Airport. "The new Terminal F and the expansion that could follow will provide the region with the growth it needs to compete with international business centers. The Airport is growing faster than ever, and it needs to keep pace with the Dallas-Fort Worth economy to provide jobs and connections for businesses and families."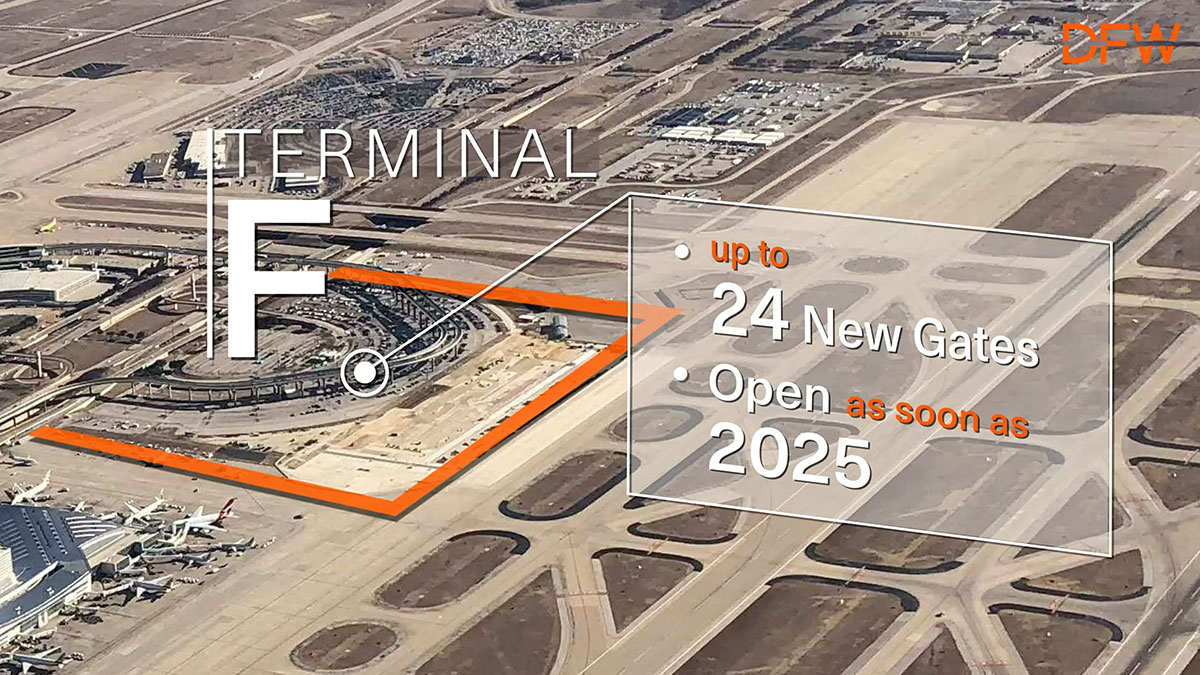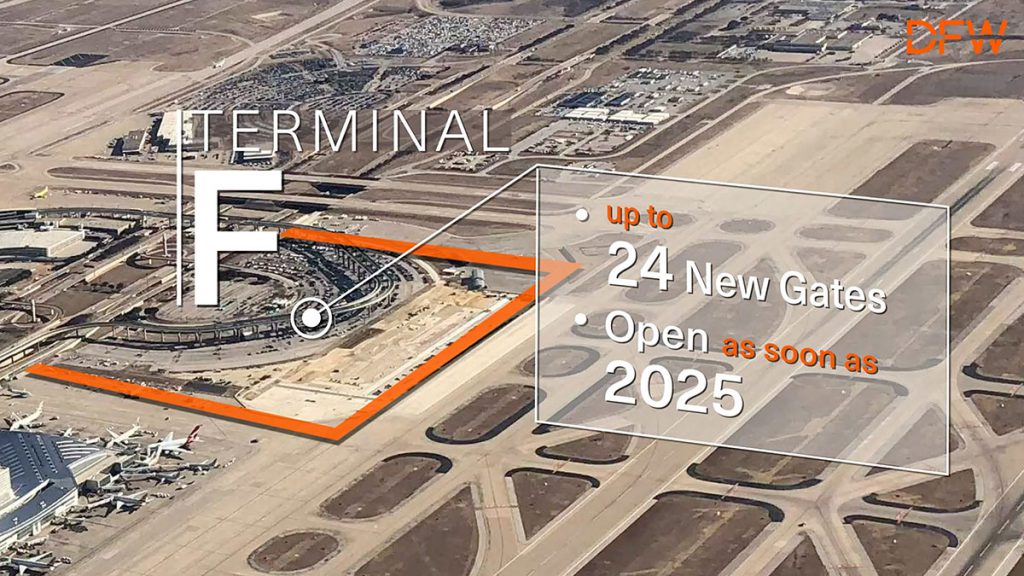 Design work for the new terminal will begin immediately. Together, DFW and American will explore several different options for the layout of the Terminal F site. DFW and American expect the details to be finalized as part of a new airlines lease agreement for DFW that is being negotiated. DFW and American anticipate the investment to be financed by bonds and repaid through airlines rates and charges over the life of the bonds.
DFW Airport welcomed a record 69 million customers in 2018, and the Airport anticipates more passengers and air service to be added in the next two years than in the past two decades.
Over the past several years, American has expanded with additional DFW service, and by June 2019, the airline will operate more than 900 daily flights from the Airport. In total, passengers have access to more than 230 nonstop destinations on American from DFW.