With over 20 years of service, today marks the end of the Boeing 777 era for Delta. The last flight, 8777, a five-and-a-half-hour flight from New York-JFK – Los Angeles will include special announcements and onboard treats for customers and aviation enthusiasts.
"Retiring a fleet as iconic as the 777 is not an easy decision – I know it has a direct impact on many of you who fly, crew and service these jets," said CEO Ed Bastian. "The 777 played an important role with Delta since 1999, allowing us to open new long-haul markets and grow our international network as we transformed into a global airline. I've flown on that plane often and I love the customer experience it has delivered over the years."
As a result of the pandemic, many carriers, including Delta, are accelerating aircraft retirements to modernize and simplify their fleet. Earlier in the year, both American and Delta retired older fleets to instead operate younger and more cost-efficient aircraft. For long haul routes, Delta will fly the Airbus A350-900s, which burn 21% less fuel per seat than the 777s they replace.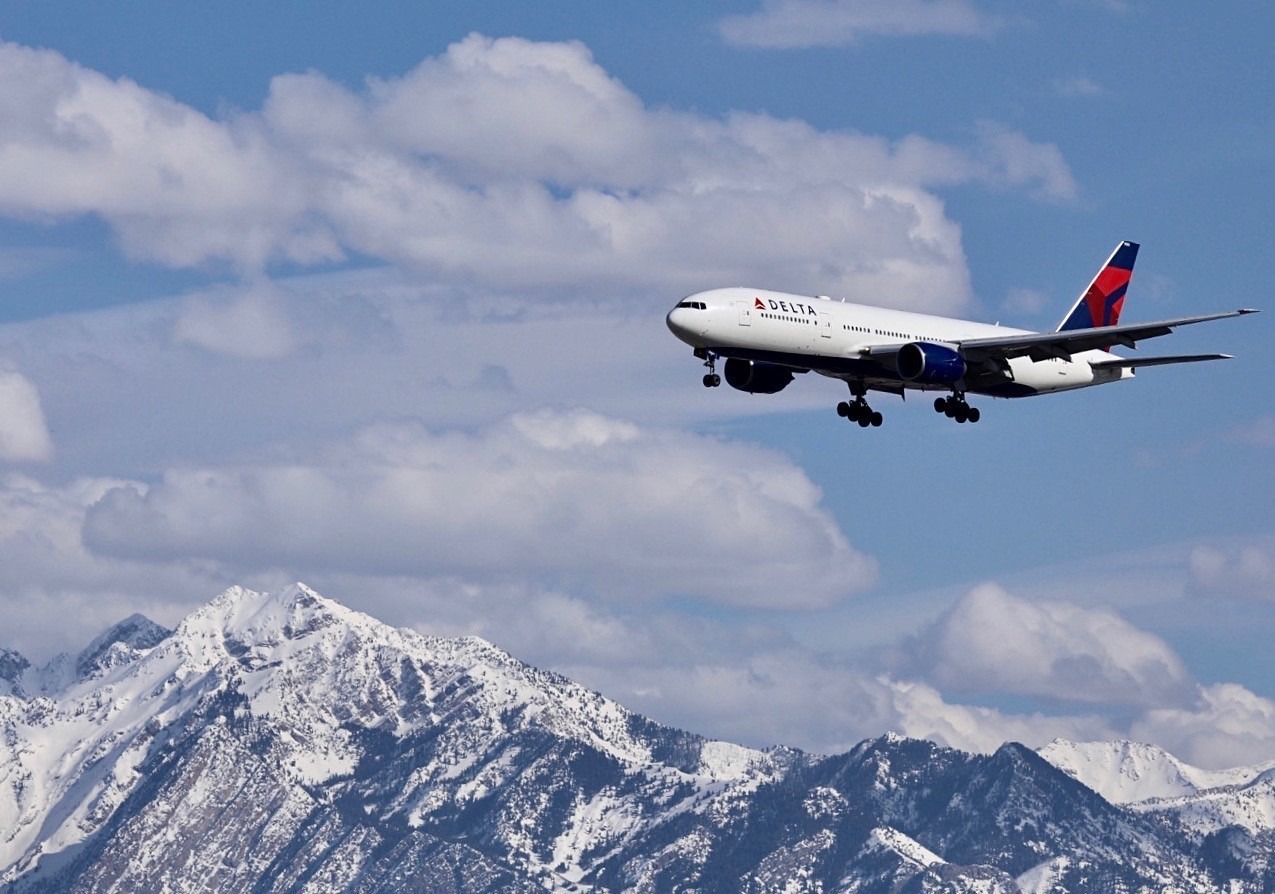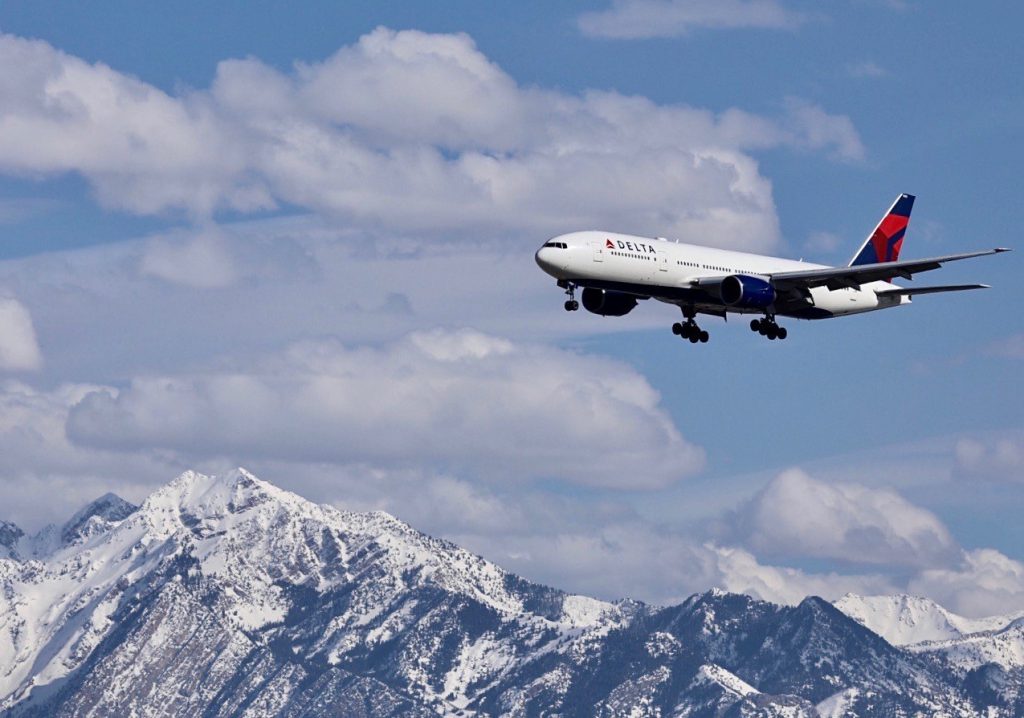 Brand New Boeing 777s
On March 23, 1999, Delta's first Boeing 777-200ER landed at Atlanta's Hartsfield-Jackson International Airport as one of the 13 custom-designed aircraft on order. Weeks later, Delta's first revenue 777 took to the skies on May 1 on its inaugural flight from Atlanta to London.
The deal with Boeing was valued at more than $1.4 billion, with high hopes of setting the stage for Delta as a true competitor in international travel. When introduced, Delta's 777-232 offered features like 2-2-2 seating in BusinessElite, personal in-seat video, adjustable footrests, headrests, and lumbar support in Economy Class.  
New-and-Improved Aircraft
By 2008, Delta was reaching new heights as the first U.S. carrier to take delivery of the Boeing 777-200LR, the world's longest-range commercial airplane.
The LR came equipped with Delta's first lay-flat first-class seats with direct aisle access in a 1-2-1 configuration. The new jet bolstered Delta's international expansion, with the ability to serve nearly any city pairs around the globe nonstop, including Atlanta – Johannesburg, Los Angeles – Sydney, and other long-haul destinations. 
Delta decided to reconfigure its 777s to further invest in the customer experience and the reconfigured aircraft made its debut in 2018. Delta spent about $100 million retrofitting all 18 aircraft, which at the time were flying long-haul jaunts between the U.S. and Sydney, Shanghai, Johannesburg, and Mumbai.  
"The 777 was a workhorse in helping Delta become the premium carrier for business travel, and it undoubtedly set the bar for our position in international markets," said John Laughter – Senior Vice President and Chief of Operations. "Even in its final months, the 777 generated revenue for Delta while supporting our greater purpose of 'people over profits' by providing critical supplies to our communities."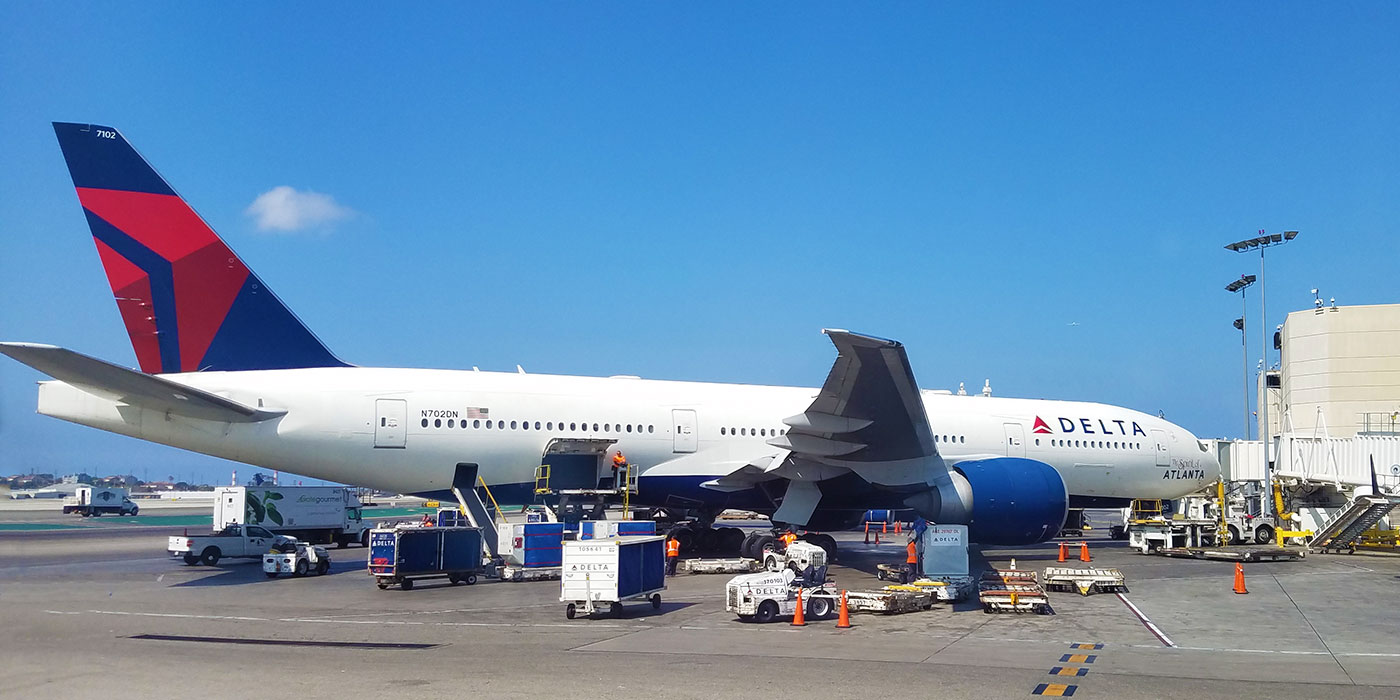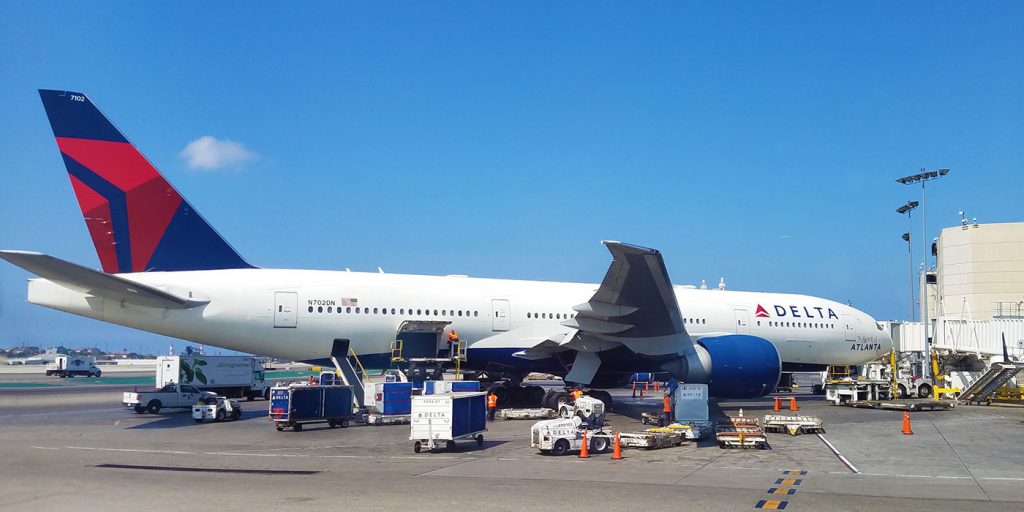 Delta's Boeing 777 At a Glance
Total flight hours: 1.26 million (equivalent to 143.84 years) 
Total flights: 133,694  
Maximum takeoff weight: 777ER – 656,000 lbs.; 777LR – 766,000 lbs. 
Range: ~9,000 statute miles 
Speed: 550 mph (880 kph) 
Length: 209 ft., 1 in. 
Wingspan: 777ER – 199 ft, 11 in.; 777LR – 212 ft, 7 in. 
Height: 777ER- 60 ft, 4 in.; 777LR – 61 ft, 4 in.
Following the retirement of the Boeing 777, Delta's long-distance routes will be served by a mixture of Boeing and Airbus aircraft including the Boeing B767, Airbus A330 family, and the Airbus A350. Flying routes around the globe, the Boeing 777 has proved to be a strong workhorse for Delta in good times and bad.