FORT WORTH, Texas, Nov. 10, 2015 /PRNewswire/ — American Airlines will add new nonstop service between its trans-Pacific gateway hub at Los Angeles International Airport (LAX) and Auckland Airport (AKL) in June 2016, pending regulatory approvals. The route to Auckland provides American's customers direct access to a new destination and further strengthens the airline's joint business with Qantas Airways. American has added six new trans-Pacific routes over the last three years, nearly doubling its presence in the region.
"Auckland is a thriving destination for business and leisure travelers, and it adds to the growing strength of our global network across the Pacific," said Doug Parker, American's chairman and CEO.  "We've seen a strong increase for demand from U.S. customers who need more nonstop access to New Zealand. We are excited to be the first U.S. carrier to offer a truly premium experience between Los Angeles and Auckland."
Qantas Group Chief Executive Officer, Alan Joyce, said the new Los Angeles-Auckland service is another example of the customer benefits of the expanded Qantas American Airlines joint business. "American Airlines is one of our most important partners, and our joint business allows both airlines to provide an enhanced network and better service for customers across the Pacific.
"American's new non-stop Los Angeles-Auckland service is supported by Jetstar's domestic connections to eleven destinations within New Zealand and Qantas Group's nearly 40 daily flights to Australia.  The new route across the Pacific is great news for travelers, the local New Zealandtourism industry and the corporate market," said Mr. Joyce.
The two CEOs met earlier in the day with New Zealand Prime Minster John Key to present details of American's new service that is planned to operate on the following daily schedule starting in June 2016 (all times local):
LAX-AKL Departs LAX at 10:45 p.m. and arrives at AKL at 6:35 a.m., two days later
AKL-LAX Departs AKL at 1:20 p.m. and arrives at LAX at 6:30 a.m., same day
American plans to operate its new daily service between LAX and AKL with the newest addition to its fleet, the Boeing 787-8 Dreamliner. The Dreamliner features a state-of-the-art onboard travel experience including international Wi-Fi, as well as higher humidity and pressurization closer to sea level conditions, leaving customers more refreshed after their flight. Every seat has a touchscreen monitor equipped with up to 260 movies, 240 TV shows, 13 radio channels, 350 albums and 20 games, along with universal AC power outlets and a USB connection. The aircraft is configured with 28 fully lie-flat Business Class seats, each with direct-aisle access. There are an additional 55 Main Cabin Extra seats with extra legroom, and 143 Main Cabin seats.
The flight will be operated as part of American's joint business with Qantas, which remains subject to regulatory approvals. Earlier this year, the two airlines announced increased options between the U.S. and Sydney Airport (SYD) with American launching a new nonstop flight from LAX, and Qantas adding a new flight from San Francisco International Airport (SFO), both beginning in December.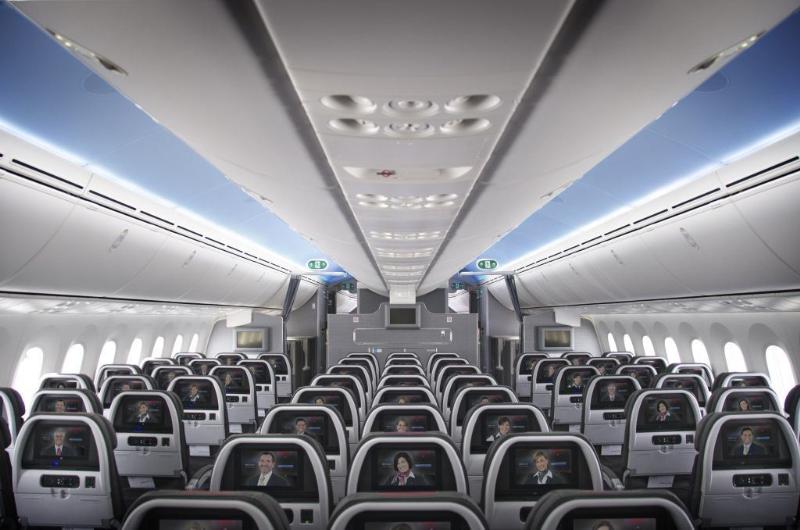 Through their enhanced relationship, American and Qantas intend to provide increased connectivity to markets beyond their key gateways. As the leading airline with the most daily flights in Los Angeles, American's extensive network from its LAX hub can connect customers traveling from New Zealand to more than 50 destinations. These destinations include convenient connections to the world's top financial centers, including New York and London, in addition to other top markets throughout the U.S., Mexico, the Caribbean, Central and South America. American has a rich history as Southern California's premier carrier, including 80 years servingLos Angeles. American has nearly 200 daily departures at LAX, the only three-class transcontinental service and unrivalled customer service on the ground and in the air.
For more information, visit American Airlines.