Icelandair announces seasonal service to the heartland of America with flights to Kansas City International Airport (MCI) commencing on May 25, 2018. Icelandair's Kansas City service will offer three non-stop flights a week from Iceland, on Tuesdays, Thursdays and Sundays, with easy connections between Europe and North America. Recently, the carrier announced new service to both Cleveland and Dallas-Fort Worth that will also start in May 2018.
[quote text_size="big"]
Icelandair will add three new routes in May 2018 to three US destinations: Cleveland, Dallas-Fort Worth, and Kansas City.
[/quote]
Kansas City is known as the "City of Fountains" (for its collection of over 200 fountains) or "Paris of the Plains" (an early reference to either its wide boulevards or its decadent Prohibition-era nightlife, depending on your source). With a rich American history situated in the heart of the Midwest, Kansas City offers visitors upmarket shopping, thriving art scene, and plenty of fine dining, along with some great steaks and unrivaled American barbecue. It is also known as the home of famous 19th-century outlaw Jesse James, and where cartoonist Walt Disney first created the iconic Mickey Mouse while an art student. Music lovers know Kansas City as the home of "swing," where jazz legend Count Basie started his new form of the genre in the local Kansas City clubs, and where rock-and-roll pioneer Fats Domino was inspired to write his classic hit, "Kansas City, Here I Come."
"Icelandair has been in operation for over 80 years with a long and illustrious history. But today marks the first time in its history that Icelandair will offer non-stop flights to and from the heart of America to Iceland and beyond. This will not only benefit families and leisure travelers wanting to explore the world but will also open up many opportunities for business, trade and foreign relations between Europe and Kansas City. Our network is bigger and stronger than ever, and we offer our passengers more flights, more connections, and a refreshing alternative to Iceland and beyond. We look forward to welcoming Kansas City aboard," says Icelandair CEO Bjorgolfur Johannsson.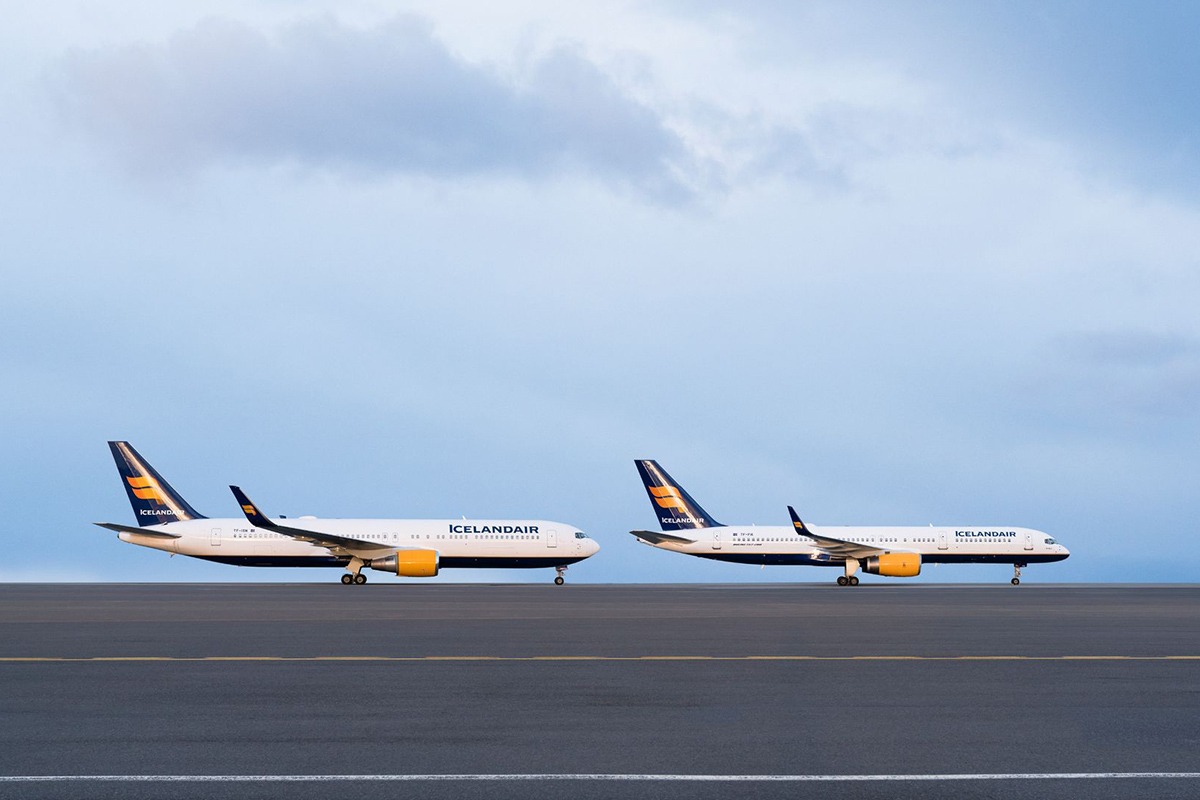 Iceland has become one of the hottest destinations in Europe. Only seven hours from MCI, Iceland is a natural wonderland filled with geysers, glaciers and waterfalls, clean air, pure water and natural hot springs. And if Iceland is not your final destination, be sure to take an Icelandair Stopover for up to seven nights at no additional airfare.
"Icelandair has made an excellent choice in connecting Kansas City to their growing network," said Kansas City Director of Aviation Pat Klein. "In addition to non-stop access to one of the fastest growing tourism destinations, passengers will also appreciate the ease of transiting through Iceland on their way to Europe."
Icelandair has been in operation since 1937, and celebrated its 80th anniversary in 2017. The airline has helped boost tourism to its home country in record numbers and bolstered Iceland as one of Europe's hottest destinations. As an aviation pioneer, Icelandair continues to grow by adding new aircraft to its modern fleet, more destinations and popular amenities, including over 600 hours of personal in-flight entertainment and gate-to-gate Wi-Fi access available on all routes.
For additional information about Icelandair's fares to Iceland and beyond, including new Economy Light fares, please visit www.icelandair.com