Are you ready for some football and don't want to drive? Well, then Caltrain is the perfect answer for 49ers fans heading to Levi's Stadium on Sunday, September 22. Kickoff for the first regular home opener of the season against the Pittsburgh Steelers is set for a 1:25 p.m. start.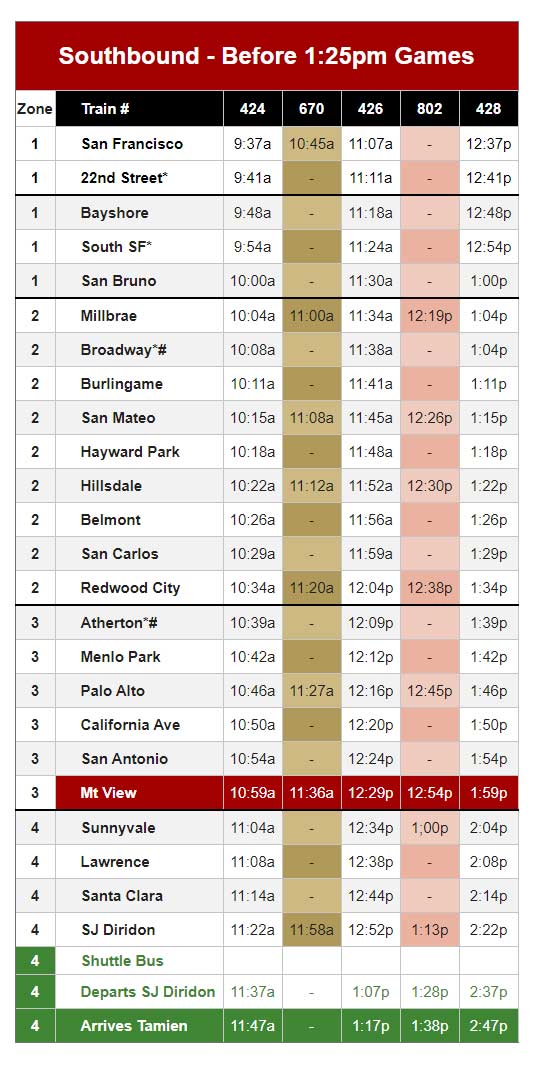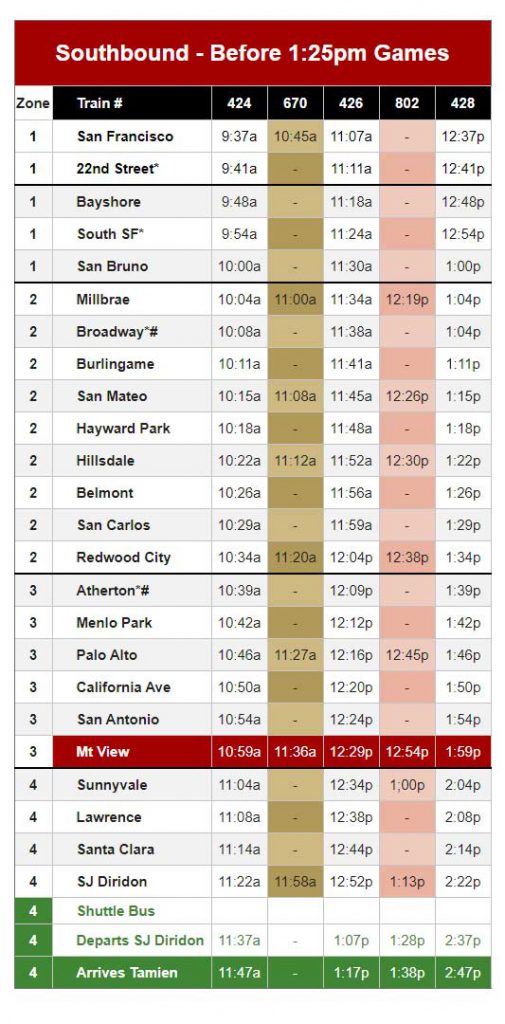 In addition to the regular weekend schedule, Caltrain will provide one additional southbound pre-game express train (schedule listed below) to Mountain View, which departs San Francisco's 4th and King St station at 10:45 a.m. The extra express train will make stops at Millbrae, San Mateo, Hillsdale, Redwood City, Palo Alto, Mountain View, and San Jose Diridon.
From the Mountain View, fans will be able to board Santa Clara Valley Transportation Authority (VTA) light-rail for continuing service to the stadium.
Following the game on Sunday, Caltrain will operate a special northbound train, which will depart Mountain View approximately 75 minutes after the game, or when full. That train will make all local stops to San Francisco, including the Atherton and Broadway stations. Additional details about service on 49ers' game days can be found here.
Longer lines can be expected for tickets, so skip the line and use the Caltrain Mobile ticketing app to purchase an Adult Joint Caltrain + VTA Day Pass, which is valid on both transit providers until end of service. Note that tickets can no be purchased on board the train and Caltrain is a proof-of-payment system.
Parking at Caltrain stations costs $5.50 for the day, and permits can be purchased at Caltrain station ticket machines. Caltrain paid parking rules are enforced all day.
For fare and schedule information, visit Caltrain.com.
Image: Visit Santa Clara