To get ready for the upcoming season, American Airlines announces special routes in support of college football's biggest games of the year. American is providing more convenient access to and from cities that are hosting the games that matter the most to alumni and college fans across the U.S. See below for more details to plan ahead for the upcoming season. Flights are available for purchase now.
New point-to-point flight options
Extra flights added to selected routes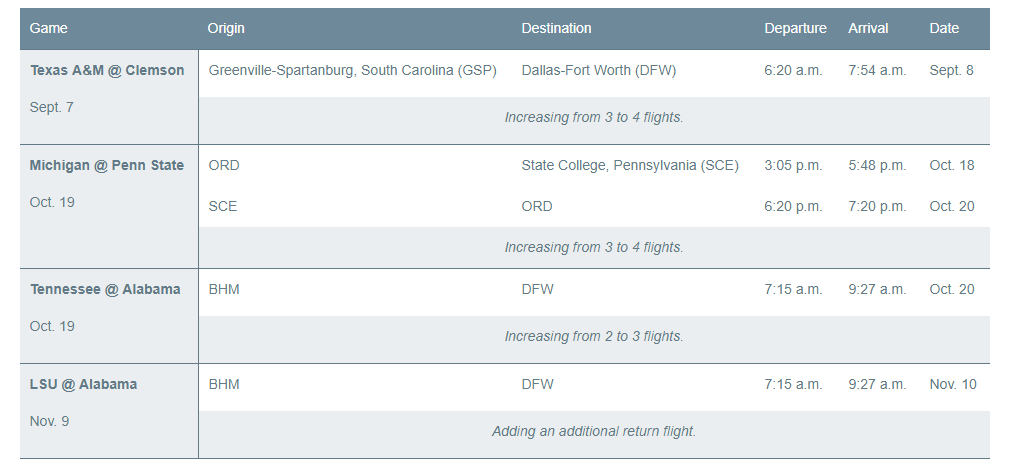 For complete details, visit American Airlines.