THE DETAILS
Address: 100 W 14th Ave Pkwy, Denver, CO 80204
Hours: Daily: 10:00 am – 5:00 pm
Phone: General Info: 720-865-5000 | Tickets + Membership: 720-913-0130
Website: denverartmuseum.org
---
Located in the Civic Center of Denver, the Denver Art Museum is one of the largest art museums between the West Coast and Chicago. Since its founding in 1893, the Denver Art Museum (DAM) has amassed more than 70,000 works of art, one of the largest and most comprehensive collections of world art between Chicago and the West Coast.
In 1971, the museum opened the remarkable 24-sided, two-tower North Building, designed by Italian architect Gio Ponti in collaboration with James Sudler Associates of Denver. The seven-story building allowed the museum to display its collections under one roof for the first time in its history.
This bold architectural tradition continued with the Frederic C. Hamilton Building, situated directly south of the North Building, designed by international architect Daniel Libeskind. With its opening in October 2006, the DAM gained 146,000 square feet, nearly doubling its former size.
In 2017, the DAM embarked on a major effort to renovate the iconic North Building and unify the campus. The North Building project will expand the museum's ability to serve the community, welcome guests to Denver, and preserve and present priceless works of art from cultures around the world and throughout history for generations to come. The building is slated to reopen entirely by the end of 2021, the year it will celebrate its 50th anniversary.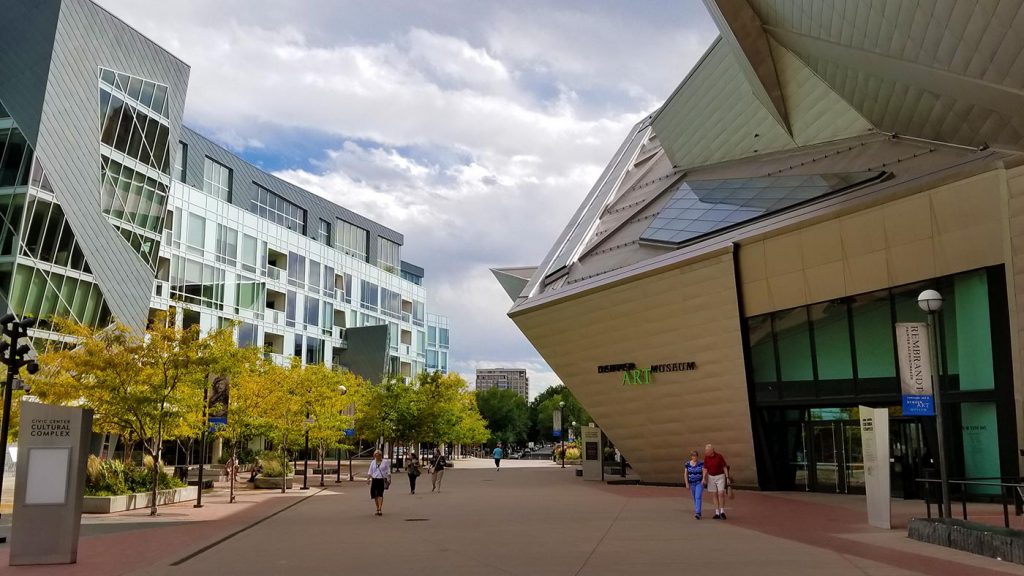 ---
Map It Out
---